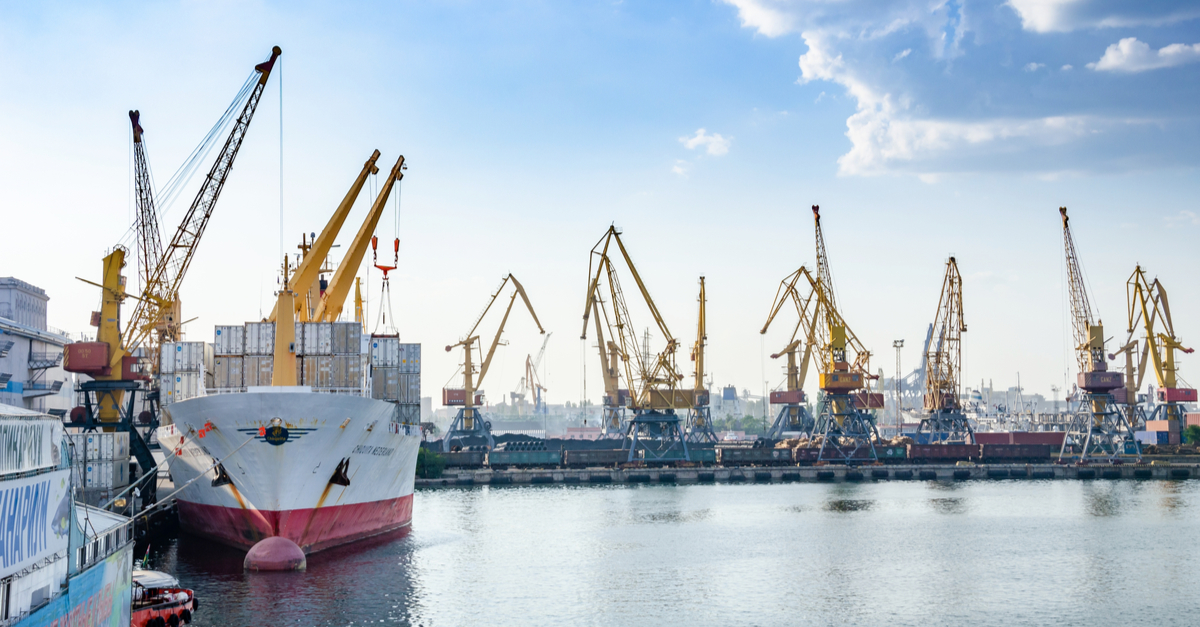 (c) shutterstock.com
Deputy Minister of Economy Taras Kachka hopes that the grain export agreement can become a model for other goods
The Ministry of Economy of Ukraine calls for the extension of the grain corridor agreement to other goods, in particular iron ore. This was announced by the Deputy Minister of Economy Taras Kachka in an interview for Financial Times.
He hopes that the agreement, which made it possible to unblock the export of Ukrainian grain through sea ports, will be implemented. Thus, it could serve as a template for other commodities because traders and exporters always test the limits.
"This agreement is about logistics, about the movement of vessels through the Black Sea. What's the difference between grain and iron ore?" said Taras Kachka.
The head of the secretariat of the Council of Entrepreneurs under the Cabinet of Ministers of Ukraine Andriy Zablovskyi also stated that the precedent of unblocking ports for grain export is an excellent reason to continue work also on the export of steel products from Ukrainian ports.
"Grain is of great international importance in terms of food security. However, for Ukraine, the export of all key goods, including steel, which was traditionally transported by sea before the war, is important," Zablovskyi summarized.
We will remind, on July 22, 2022, Ukraine, the Russian Federation, Turkey and the UN signed a contract on the export of grain, related food products and fertilizers (in particular, ammonia) from the territory of Ukrainian ports. This event will help relieve the burden on border crossings and create conditions for the gradual restoration of the work of mining&metals enterprises.
"This decision is important for all Ukrainian exports, including steel. Since the beginning of the war, the railway has been the main way to transport goods for export, which has led to huge traffic jams at the border. So, this decision should help relieve border crossings, as grain cargo will follow its traditional path and will not compete with other cargo when passing the border with European countries," noted the chief analyst of GMK Center Andriy Tarasenko.
With the beginning of the war, seaports ceased operations, as the Russian Navy blocked shipping in the Black and Azov seas. Moreover, the Russian Navy fired on civilian merchant ships, and some of them were captured and towed to Crimea.
---
---