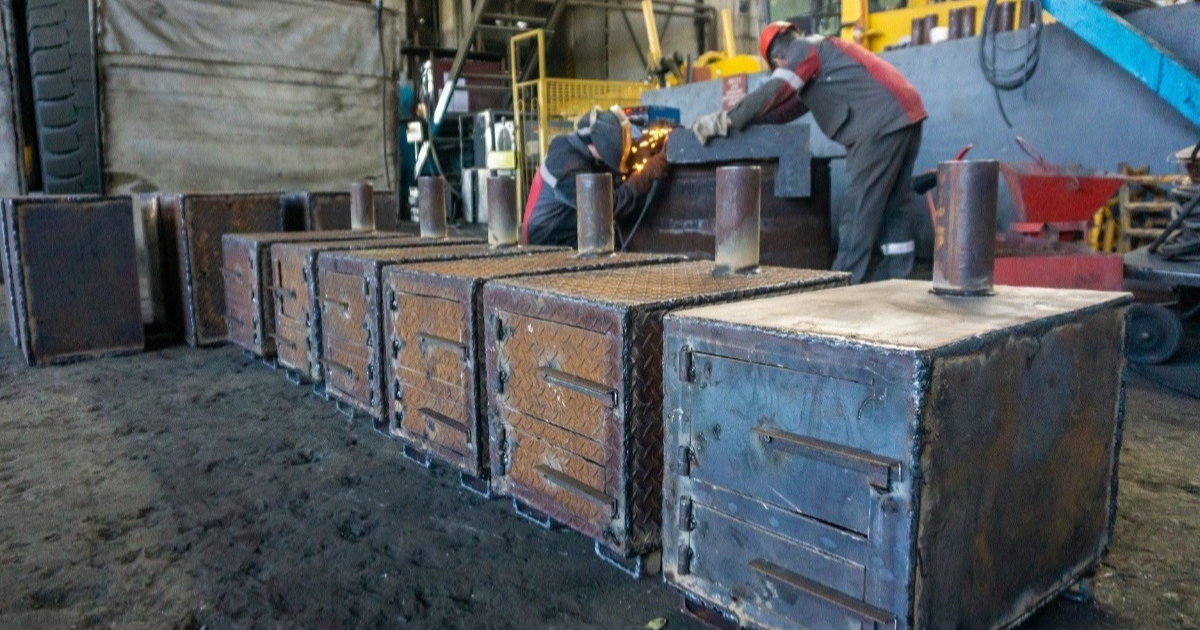 Metinvest's stoves
Minings and KMRP are currently working on the creation of another batch of furnaces of various modifications for Ukrainian defenders
By the end of 2022, the Kryvyi Rih enterprises of the Metinvest Group plan to produce 800 furnaces of various modifications for the Armed Forces of Ukraine (AFU). This is stated in the press release of Metinvest. Media.
"Metinvest's Kryvyi Rih enterprises finalize the year not only based on production indicators. One of the areas of work in 2022 was to assist the army within the framework of the Steel Front military initiative. Mining and beneficiation plants and KMRP are currently working on the creation of another batch of furnaces of various modifications for Ukrainian defenders," the message says.
From the first day of the full-scale war, all the enterprises of the Group in Kryvyi Rih took a position to help the Armed Forces of Ukraine and territorial defense in the fight against the Russian invasion. One of the directions of work became the production of stoves of various modifications – for heating, for drying clothes, cooking or combined.
From March to December 2022, the enterprises planned to produce more than 500 small bottles. However, at the beginning of winter, orders increased, so the plan was raised to more than 800 units.
Furnaces, depending on their size, are able to heat a room from 25 to 40 square meters in a short time. Some have a special function for drying shoes and clothes or several burners for cooking. There are also lightweight economy stoves that can heat up to 5 hours regardless of the type of fuel.
As GMK Center reported earlier, Metinvest Group has handed over 25 mobile shelters produced at the company's enterprises to the Armed Forces of Ukraine. Shelters are given to the military free of charge, as well as all other equipment. The production of one such steel construction costs UAH 200,000.
In November 2022, Kryvyi Rih enterprises of Metinvest produced 12 such shelters.
In total, within the framework of the «Steel Front» military initiative, the company's enterprises produced and handed over 69 modular shelters to the Ukrainian military. They are planned to be produced at Metinvest enterprises until the end of the war.
---
---