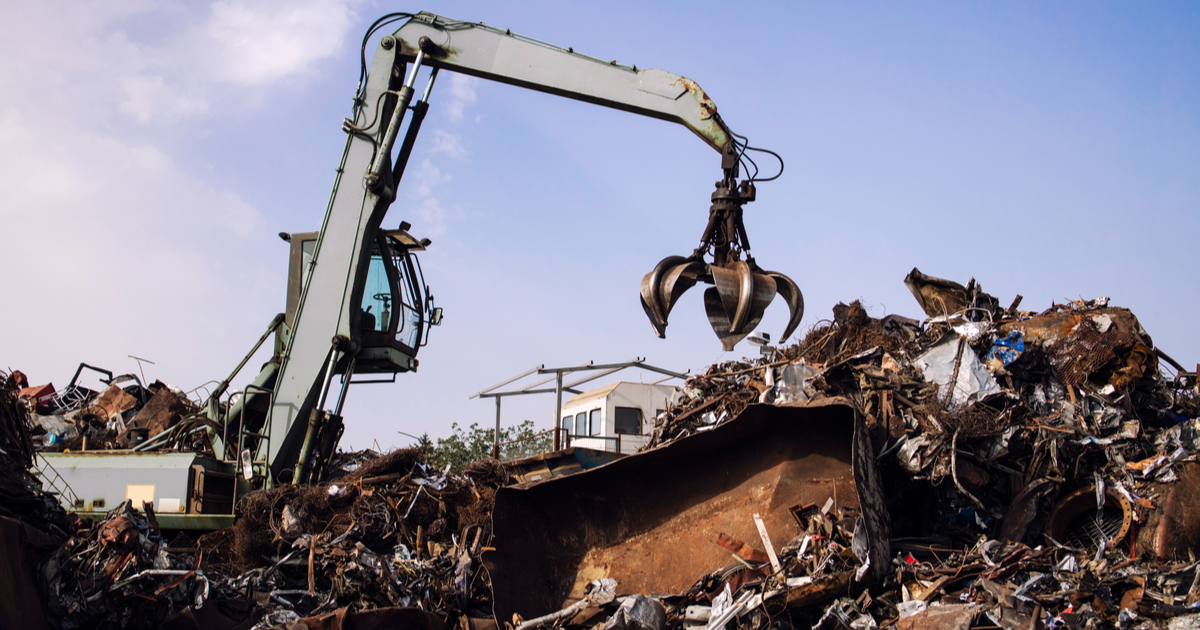 Scrap metal
In 2021, scrap consumption by European steelmakers amounted to 87.9 million tons
The European association EURIC, which represents the interests of the EU processing industry, believes that there are currently no risks in Europe regarding the supply of scrap for the needs of European steel producers. Eurometal informs about it with the reference to Kallanish.
As the association calculated, since 2005 the share of European ferrous metal scrap used by European steelmakers has remained stable, at the level of 56-57%. Steel smelting in Europe reached a peak of more than 180 million tons during this period, consumption of scrap metal exceeded 100 million tons. In 2021, the volume of European steel smelting amounted to 152.6 million tons, scrap consumption – 87.9 million tons.
While demand remained stable, scrap exports increased as the European recycling sector picked up activity and grew steadily despite economic crises in different years.
"The industrialisation of metal recycling combined with the multiplication of recycling facilities across the EU enables metal recyclers to cope with a foreseeable increased demand for steel scrap within the EU or outside the EU," said the EURIC report.
As a result, the association believes that there is no risk of shortage of European scrap for local steel companies. The only obstacle that may arise is the possible impact of export restrictions on the processing sector in Europe.
As the association explains, restricting access to international markets through regulation can affect the functioning of the industry and artificially reduce the cost of recycled materials. This will lead to a reduction in volumes in the sector, as has been empirically observed in all regions of the world where similar measures have been introduced. In addition, a low rate of profit or its absence may deprive European processors (mostly small and medium-sized businesses) of the opportunity to invest in capacity modernization.
The association also notes that the additional burden on European refiners could worsen the playing field for them compared to suppliers of raw materials such as iron ore imported from non-EU countries, as they are not included in the CBAM.
As GMK Center reported earlier, in 2022, the world consumption of scrap metal in steel production decreased by 7% compared to 2021 – to 610 million tons. The largest consumers of scrap metal are China, the European Union, the USA, Turkiye and Japan. At the same time, Turkiye in 2022 was the second largest country in the use of scrap in steel production – 85%.
---
---