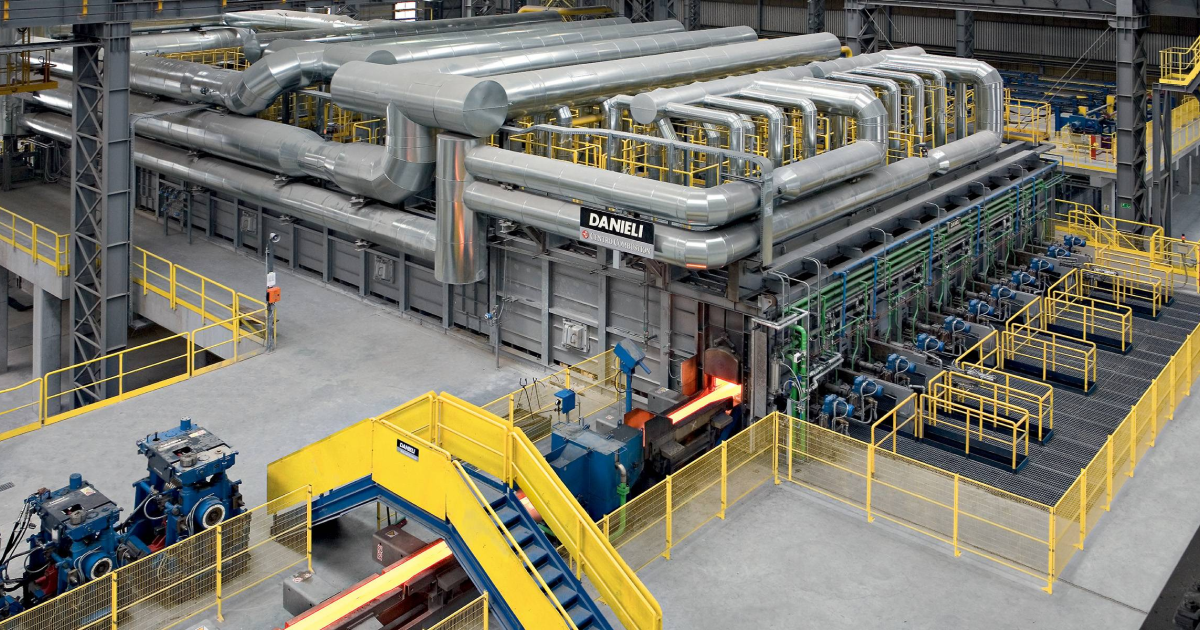 Danieli
€227.5 million will be allocated to the Italian plant Acciaierie Bertoli SpA and the Croatian Acciaierie Bertoli Safu Sisak doo
The European Investment Bank (EIB) has announced that it is providing a €350 million loan to Italian steel equipment producer Danieli for the modernization of two ABS subsidiaries in Italy and Croatia. SteelOrbis reports about it.
The loan from the EU bank will contribute to the development of innovative technologies in steel production at the Italian plant Acciaierie Bertoli SpA and the Croatian Acciaierie Bertoli Safu Sisak doo. At the same time, 65% of the funds (€227.5 million) will be allocated to an enterprise in Italy, and the remaining 35% – to a plant in Croatia.
"The development of innovative and advanced production technologies, as well as the reuse of by-products and other metals, will help Danieli to significantly reduce its environmental impact and create new jobs both in Italy and in Croatia," the statement said.
EIB financing will help Danieli Group achieve climate neutrality by 2050.
As GMK Center reported earlier, in the 2022/2023 financial year Danieli expects a stable order book. In particular, Danieli's steelmaking division – ABS Group – intends to invest about €700 million in increasing production volumes by 1 million tons. From July 1, 2021, to June 30, 2022, ABS Group, which produces long-dimension special steel products, sold about 1 .3 million tons.
Danieli is also committed to maximizing the efficiency of its Croatian subsidiary ABS Sisak. The company plans to invest €200 million in modernization of capacities and construction rolling mill at the site of the Croatian subsidiary.
---
---