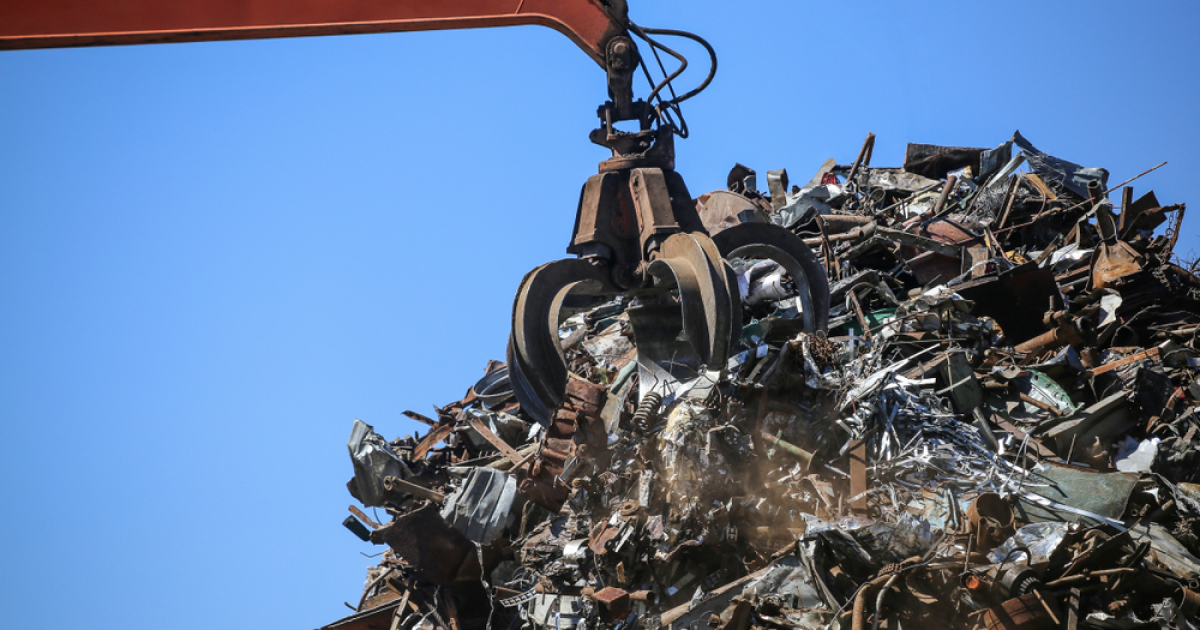 Scrap
The import of scrap to the country fell by 4% y/y last year
In 2022, the share of ferrous metal scrap in steelmaking in China should remain relatively stable – at the level of 225 million tons, compared to 226 million tons in the previous year. SteelMint informs about it.
According to forecasts, the share of blast furnace steel production in China last year will be approximately 89%, electric arc furnaces (EAF) – 11%. Both indicators correspond to the levels of 2021.
According to reports from China, in 2022 the country's total scrap consumption fell by 6.5% y/y – to about 250 million tons. Steel production accounted for 230 million tons, foundry production – 20 million tons, reserves amounted to 9.56 million tons.
Several factors have contributed to the decline in scrap metal use in China. In particular, this is a reduction in steel production in 2022 by 2% y/y – to 1.010 billion tons. In addition, the production of ferrous metal scrap in the country, which has been growing over the past few years, in 2022 decreased by 4% compared to the same period in 2021 – to 260 million tons. The fall was mainly due to the outbreak of the coronavirus and the harsh winter season, which made logistics difficult. Producers using EAF were also pressured by high energy prices last year.
In 2022, the import of scrap to China fell by 4% y/y – to more than 400,000 tons, which indicates a drop in steel production and domestic consumption of rolled products.
The global consumption of scrap metal in the world is increasing. In particular, China plans to increase its use by 23% – to 320 million tons by 2025. The country has its own decarbonization goals. It is planned that the share of EAF in China should increase by 22% by 2025 and by 33% by 2030. However, the actual pace may be slower if steelamakers prefer to invest in options that increase the use of scrap in the blast furnace.
As GMK Center reported earlier, in 2022, the revenues of Chinese steel companies decreased by 91.3% compared to the same period last year – to 36.55 billion yuan ($5.4 billion). The rate of decline in profits in the ferrous metals smelting and rolling sector in 2022 increased by 3.2 pp. in comparison with the indicator in January-November 2022. The profits of Chinese steel companies fell sharply last year due to unfavorable conditions in the world market and strict measures taken by the authorities to prevent the spread of the coronavirus.
---
---