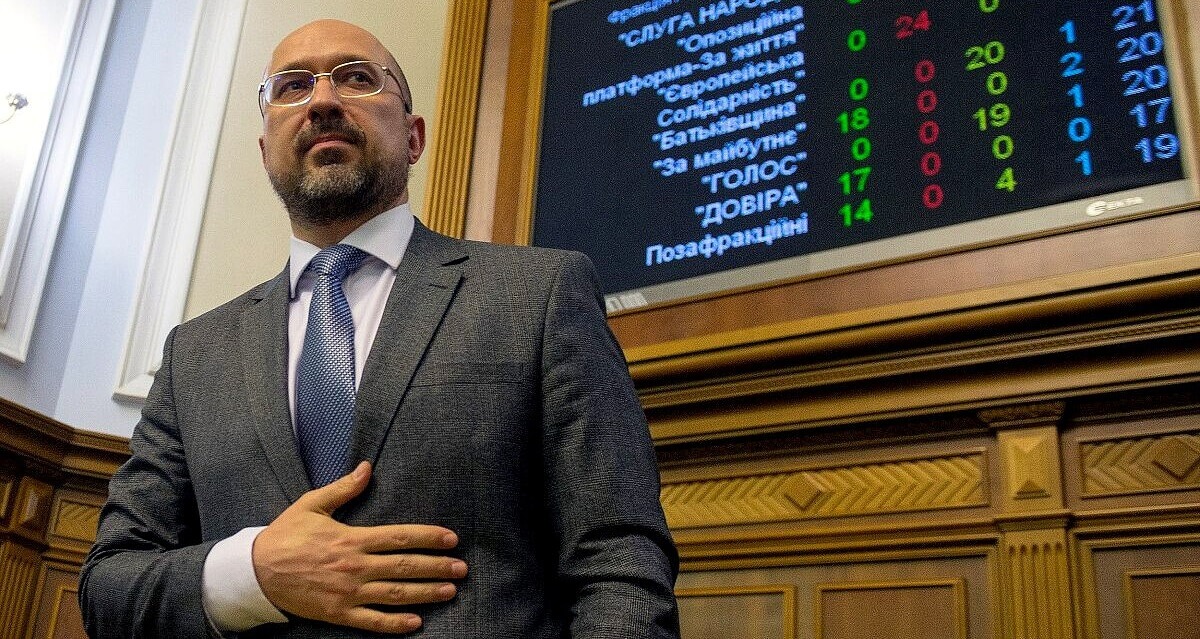 (с) УНИАН
The government program will provide for the preferential loan conditions and requirements for production localization
The Cabinet of Ministers is going to launch the program to support industry and exporters, which will provide for the preferential loan conditions and requirements for production localization in Ukraine,
according to Interfax-Ukraine, with reference to a statement by Prime Minister Denys Shmyhal at the Government Hour in the Verkhovna Rada.
"In parallel with the support program for small and medium-sized businesses, we are planning a support program for the industry and export-oriented sectors. It will also include the issues of loans and localization to support the Ukrainian producer," says Denys Shmyhal.
At the end of the last week, the Prime Minister ordered the Ministry for Development of Economy, Trade and Agriculture of Ukraine to form a working group on support for small and medium-sized businesses, which will include members of the government, Ukrainian MPs, representatives of the Council for Economic Development under the Cabinet of Ministers and the Economic Recovery Center.
"I understand that because of the coronacrisis, small and medium-sized businesses found themselves in a difficult situation. Therefore our support is crucial. After all, this is the creation and preservation of the large number of jobs, a key to economic growth. It is entrepreneurs who form the middle class being the driving force behind positive transformations in all the areas," Denys Shmyhal said at a conference on anti-crisis initiatives discussion.
Conference participants addressed the issues of financial and infrastructural support for small and medium-sized businesses and initiatives to support domestic producers.
According to the Prime Minister, the Government has already started to implement these support programs. These, in particular, include the '5-7-9' updated loan program and the New Money program aimed at preserving and creating new jobs.
"In the future, we hope for closer cooperation with the Parliament, in particular on the matter of support of our legislative initiatives relating to small and medium-sized businesses," the Prime Minister said.
In his turn, the Minister of Economic Development, Trade and Agriculture, Ihor Petrashko, emphasized that small and medium-sized businesses will be stimulated through adaptive quarantine, anti-crisis measures and support.
"We will offer SMEs greater access to finance, easy access to markets and less regulation," said the Minister.
As GMK Center reported earlier, the Cabinet of Ministers has approved a new Action Plan in early April, providing for a number of measures to support SMEs, the national industry and exporters. The Verkhovna Rada slammed the document and recommended finalizing it.
---
---