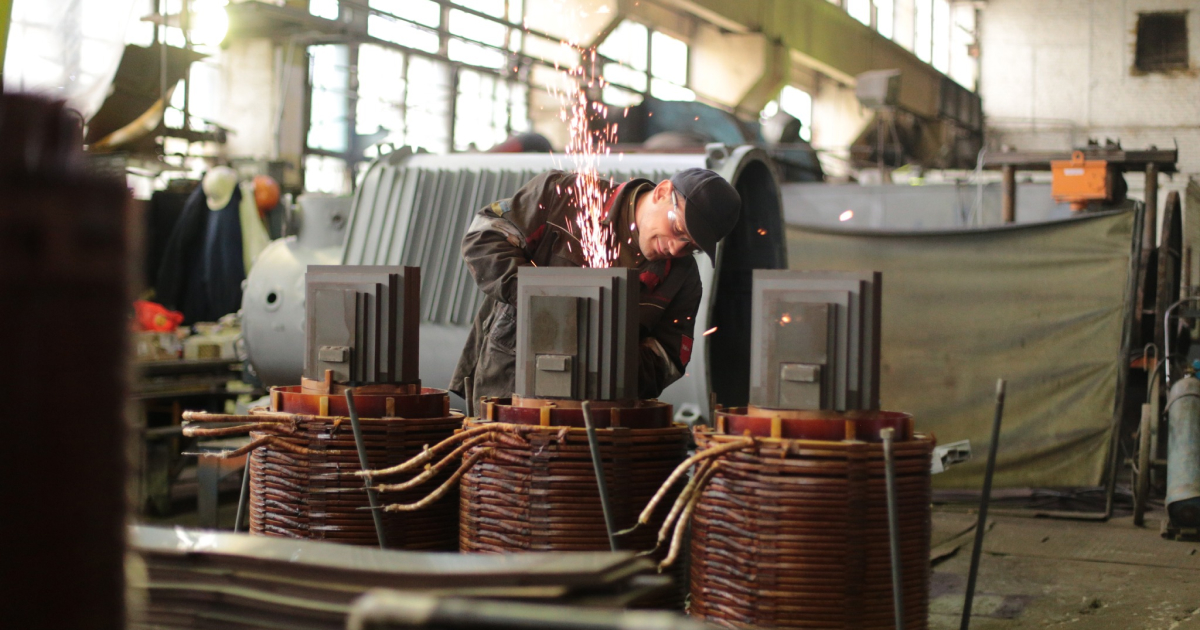 Metinvest Pokrovskvugillia
The specialists of the enterprise make a significant contribution to ensuring the stable operation of Metinvest Pokrovskvugillia
The mine Svyato-Pokrovska №3, which is part of Metinvest Pokrovskvugillia, repaired 169 pieces of equipment and created three new engines in the first quarter of 2023. This is stated in the message on the company's Facebook page.
"Our Svyato-Pokrovska mine is located in the city of Nikopol, the enemy is constantly attacking across the Dnieper River. When the missiles hit the energy infrastructure, the plant workers had to work in a mixed mode. Because there was not enough electricity. As they say, survived this winter – we will survive anything. Since April, the company has been working in one shift," the company notes.
Despite the proximity to the front line, almost the entire staff of the enterprise continues to work. Each specialist makes a significant contribution to ensuring the stable operation of Metinvest Pokrovskvugillia.
As GMK Center reported earlier, Metinvest Pokrovskvugillia repaired the KSP-42 tunneling combine with its own resources. The updated combine will work on the 2nd southern conveyor track of block №9.
In January-February 2023, Metinvest Pokrovskugillia has released 1 million tons of coal. Meanwhile, the miners of the Pokrovske Mine Administration have recently started to work new cleaning slaughter of 9th northern longwall of block №10. The development will be carried out by the mining team of site №5. Reserves of new lava are estimated at 1 million tons, and the reservoir thickness is 1.2 m.
Metinvest Pokrovskvugillia includes several enterprises of the Pokrovske Coal Group, including the Pokrovske Mine Administration and the Svyato-Varvarynska Concentrator. These enterprises carry out the extraction of run-of-mine coal, its enrichment and sale as coal concentrate.
---
---