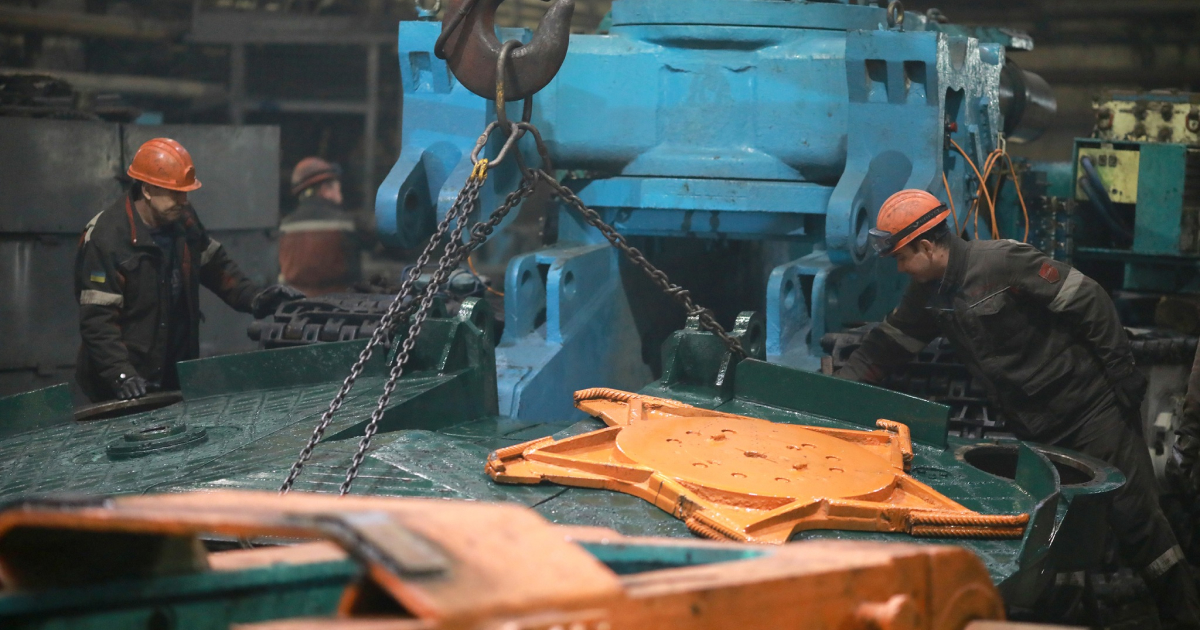 Metinvest Pokrovskvugillia
In 2 weeks, the specialists of the Slaughter Equipment Repair 2 department repaired the KSP-42 combine in the workshop conditions
Metinvest Pokrovskvugillia repaired the KSP-42 tunneling combine with its own resources. This is stated in the message on the company's Facebook page.
Specialists of the Slaughter Equipment Repair 2 department restored the turnkey machine in workshop conditions in two weeks.
"Although it was not easy – during a year of non-stop work, almost all small parts of such machines fail. But our repairmen are capable of not only treating but also healing equipment," the company notes.
During the works, the executive body of the combine, the feeder and the hydraulic system were updated. Most of the parts in the key units of the machine have been replaced. From the large-node assembly, which is usually performed at the factory, only the undercarriage and part of the jacks and a lot of other things were assembled.
The updated combine will work on the 2nd southern conveyor track of block №9.
As GMK Center reported earlier, for January-February 2023, Metinvest Pokrovskugillia has released 1 million tons of coal. Meanwhile, the miners of the Pokrovske Mine Administration have recently started to work new cleaning slaughter of 9th northern longwall of block №10. The development will be carried out by the mining team of site №5. Reserves of new lava are estimated at 1 million tons, and the reservoir thickness is 1.2 m.
Metinvest Pokrovskvugillia includes several enterprises of the Pokrovske Coal Group, including the Pokrovske Mine Administration and the Svyato-Varvarynska Concentrator. These enterprises carry out the extraction of run-of-mine coal, its enrichment and sale as coal concentrate.
---
---