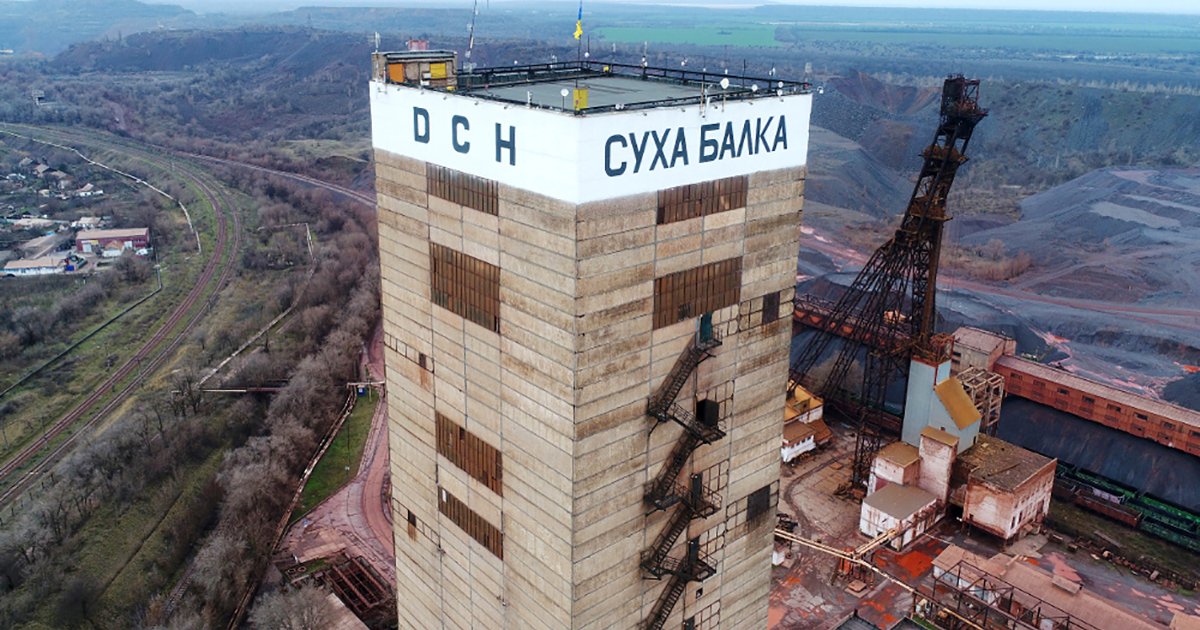 Sukha Balka
At the facilities and divisions of the enterprise, water supply schedules have been introduced until the situation improves
The Sukha Balka mine, which is part of the DCH group, has implemented water consumption restrictions due to the difficult water supply situation in the region after Russian troops blew up the Kakhovka hydroelectric plant (HPP). This is stated in the corporate newspaper.
The largest consumers of drinking water at the mine include the following divisions: service department, compressor station, boiler house and Yuvileyna mine.
To limit consumption, the company introduced water supply schedules. In particular, at the Frunze and the Pivdenna mines, water will be provided from 08:00 to 16:00, and to the units of the motor transport service and warehouse – from 11:00 to 16:00.
«Until the situation improves, we all need to consume water sparingly and support the enterprise in this difficult time, when battles are going on at the front, and the civilian population is suffering from the terrorist actions of the Russian occupiers. We hope that these schedules will be temporary, because the enterprise must work stably in compliance with the technological norms of water consumption,» the message says.
On June 6, 2023, Russian troops blew up the dam of the Kakhovska HPP, as a result of which they created a large-scale environmental disaster. About 80 settlements and thousands of people were in the disaster zone. In addition, the destruction of the dam caused the drainage of the Kakhovka reservoir, which supplied water to about 70% of the city of Kryvyi Rih.
In this regard, the Kryvyi Rih City Military Administration reported that city enterprises should reduce water consumption as much as possible. At the same time, a large share of Ukrainian mining and steel complex enterprises is concentrated in Kryvyi Rih: ArcelorMittal Kryvyi Rih, Kryvyi Rih Iron Ore Plant (KZHRK); Northern, Central, Ingulets, Southern Minings, mining company Rudomine and Sukha Balka mine.
ArcelorMittal Kryvyi Rih forcibly suspended production of steel and rolled steel production. Only the blast furnace and coke chemical production, as well as the Mining, will remain in operation. The situation at the Kryvyi Rih enterprises of the Metinvest Group remains under control.
Nikopol enterprises, in particular Interpipe Niko Tube, after the explosion of the Kakhovska HPP, is working normally. The production did not stop, the management of the company constantly monitors the situation. Nikopol Ferroalloy Plant reported a decline of production volumes.
As GMK Center reported earlier, the first deputy prime minister – the Minister of Economy of Ukraine Yulia Svyridenko evaluates the cost of building a new hydroelectric power station about $1 billion. It is not only about installing new hydraulic units, but about restoring the integrity of the huge dam.
---
---