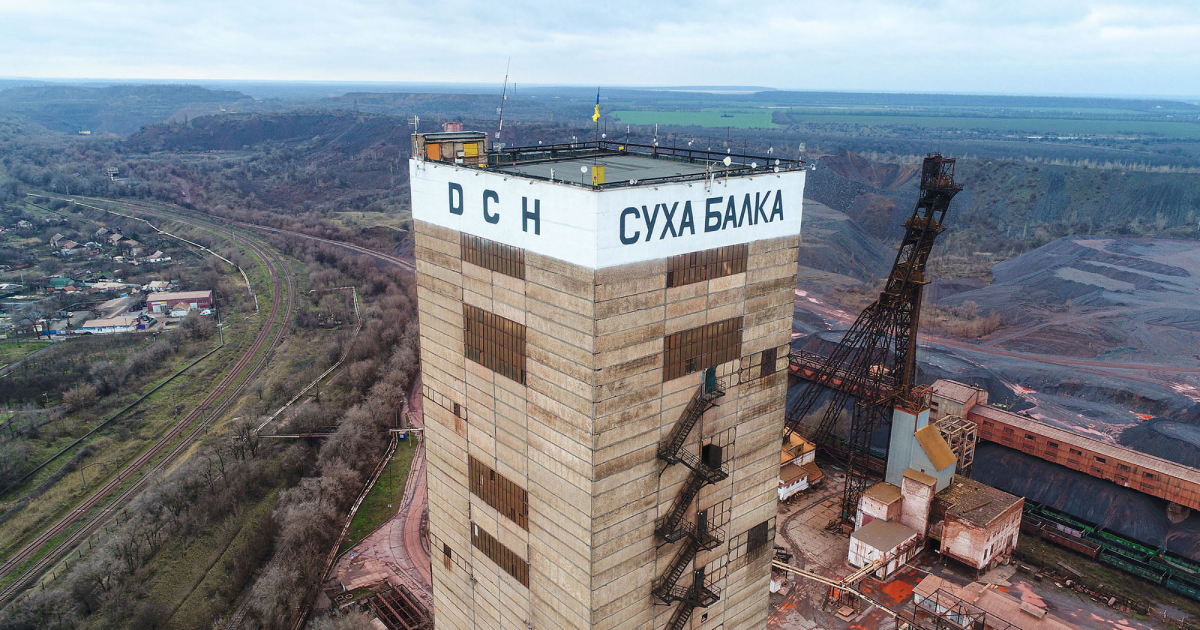 Raw iron ore output increased 32% q/q
Sukha Balka mine, which is part of the DCH group, increased iron ore output by 42% q/q in the second quarter of 2023 – up to 260 thousand tons, raw iron ore – by 32% compared to the previous quarter, up to about 300 thousand tons. It is stated in the DCH Steel corporate newspaper.
According to Igor Piltek, Chief Engineer of the Sukha Balka Mine, the production of rock mass in April-June 2023 increased by 51% (4.4 thousand cubic meters). The volume of cutting works increased by 16% q/q (it is more than 2.3 thousand linear meters), deep well drilling – by 3% q/q (more than 38 thousand running meters).
"This dynamic is ensured, first of all, by the increase in working hours. If at the beginning of the year the company's staff worked in conditions of a shortened working week, then in the second quarter, workers of the leading mining professions returned to a full-fledged work week," Igor Piltek noted.
Due to a shortage of personnel, the absence of a market for the sale of products and other factors, the Sukha Balka mine was forced to stop the technological process at the Frunze mine. The capacities of another mine – Yuvileyna – are also not fully used, the team works depending on the volume of shipment and the availability of qualified personnel.
After the occupation of Mariupol, the mine redirected supplies to other markets. Now iron ore of Sukha Balka are consumed by steel plants in Slovakia, the Czech Republic, Hungary, and Serbia.
"This spring, sales volumes increased, but in the summer, due to the crisis in the steel industry, we are seeing a decline. The shutdown of four blast furnaces at European steel mills reduced the need for raw materials. The sales volumes of the mine products decreased. We hope that in September the situation will improve," said the chief engineer of the mine
As GMK Center reported earlier, in July 2023, Sukha Balka mine started mining at a new production capacity with reserves of 277.5 thousand tons of iron ore. Block 116-122 at the horizon -1420 m is located at the Yuvileyna mine. Preparatory work for the launch of new facilities took six months. Production is calculated for 7 months.
Also, Sukha Balka in 2022 commissioned about 10 new blocks with a total capacity of 800 thousand tons of iron ore.
The Sukha Balka mine specializes in underground iron ore mining with a capacity of about 3.1 million tons per year. The mining includes the mines Frunze and the Yuvileyna.
---
---