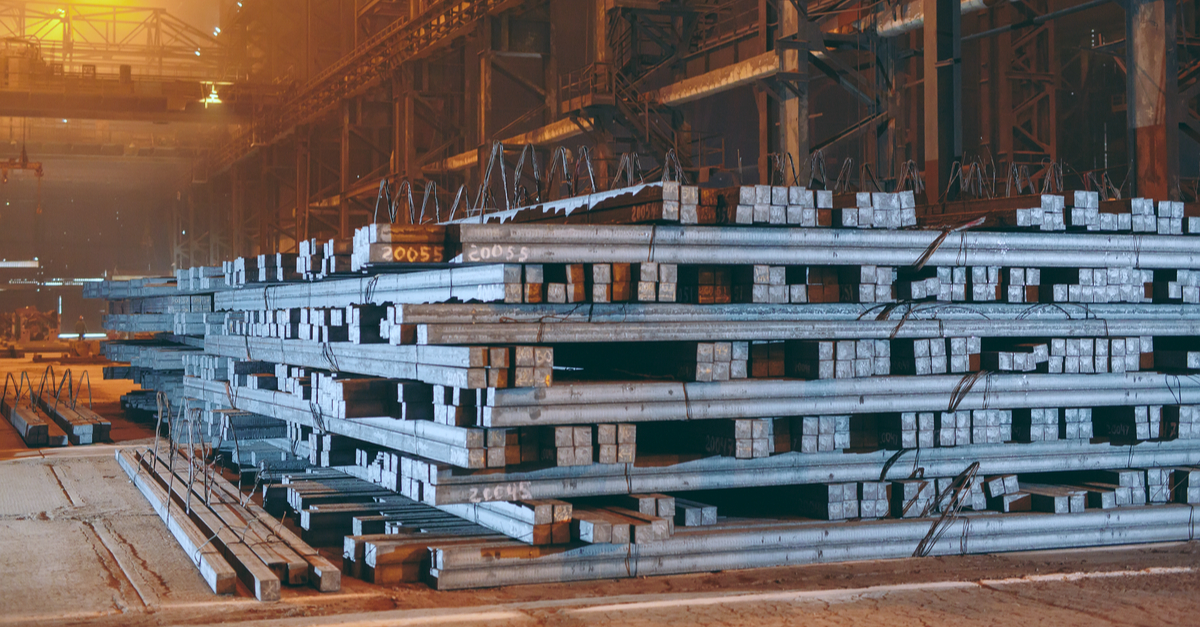 Semi-finished products
The income of steelmakers from the export of slabs and billets for the month increased by 24.9% m/m
In March 2023, Ukrainian steel enterprises increased the export of semi-finished products by 25.5% compared to the previous month – up to 86.9 thousand tons. The income of producers from exports for the month increased by 24.5% m/m – up to $45.2 million. This is evidenced by State Customs Service's data.
Compared to March 2022, in March 2023 steel enterprises of Ukraine reduced revenue from the sale of semi-finished products by 19%. In natural terms, exports decreased by 8.7%.
In January-March 2023, Ukraine exported 194.47 thousand tons of semi-finished products worth $102.25 million. The revenue of steelmakers from the export of slabs and billets decreased by 83.8% compared to the same period in 2022, and product deliveries – by 81. 4%
The main importers of semi-finished products from Ukraine in January-March 2023 were Poland (43.51% of deliveries in monetary terms), the Dominican Republic (14.25%), and Bulgaria (11.23%).
In March 2023, Ukrainian steelmakers increased production of rolled products by 29.9% compared to February 2023 – up to 434,000 tons. Pig iron production increased by 32% month-on-month – up to 466,000 tons, and steel production – by 24.3% m/m, up to 527,000 tons.
The low volumes of production of Ukrainian steelmakers are connected with logistical problems, the unfavorable situation of the world market, as well as with the destruction due to hostilities of the two largest steel enterprises of Ukraine – Azovstal and Ilyich Iron and Steel Works in Mariupol.
After the Russian invasion of Ukraine at the end of February 2022, Europe became the only market for Ukrainian products. At the same time, it is difficult and expensive to deliver goods by rail. The costs of steelmakers for the shipment of rolled products to customers increased at least 2 times, and the demand for products fell due to unfavorable market conditions. The shelling of Ukraine's energy infrastructure by Russian forces was added to the main problems, which forced steelmakers to reduce and stop production in order to preserve capacity.
At the beginning of 2023, the situation in the industry stabilized, as the demand for steel and steel raw materials began to recover, and shelling of the energy system of Ukraine became an increasingly rare phenomenon. Steel plants began to restore suspended capacities and increase production, but to return to pre-war levels, seaports need to be unblocked.
As GMK Center reported earlier, in 2022 export of semi-finished products from Ukraine decreased by 72% compared to 2021 – to 1.89 million tons. In monetary terms, the export of semi-finished products fell by 70.9% y/y last year – to $1.19 billion. The main importers of Ukrainian semi-finished products in 2022 were Bulgaria (25.55%), Poland (13.97%) and Italy (12.13%).
---
---