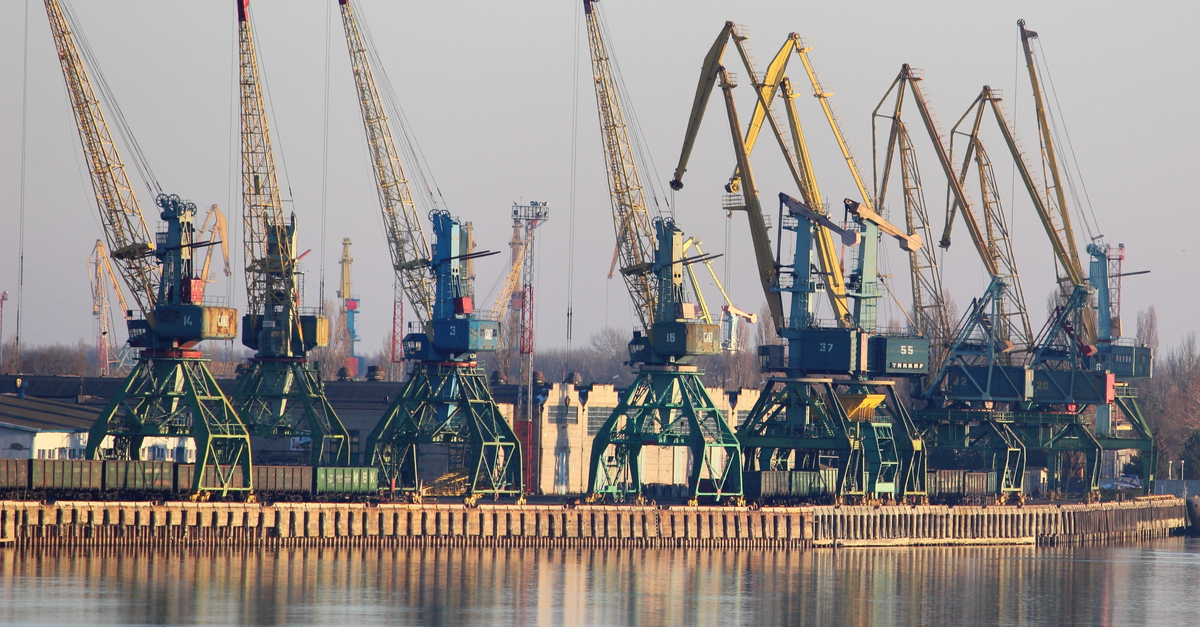 Danube ports
The export cargo transported by sea amounted to 53.8 million tons
At the end of 2022, maritime transport provided 54% of Ukraine's export traffic from the total export volume. Ministries of development of communities, territories and infrastructure inform about it.
In total, last year Ukraine exported about 99.8 million tons of goods. The export cargo transported by sea amounted to 53.86 million tons. The railway is in the second place (33.73 million tons, 33.5% of total exports), in the third place is road transport (12 million tons, 12%). The value of Ukrainian exports last year amounted to about $44.2 billion.
At the end of 2022, Ukraine imported more than 30.34 million tons of goods, the value of imports amounted to more than $54.5 billion. Freight transport provided 35% of import traffic, 33% – of goods were imported by rail, 24% – by sea.
The key factors in the normalization of trade logistics in 2022, the relevant ministry called the conclusion of a grain initiative with the UN and Turkiye, which made it possible to unblock the ports of Great Odessa. Also, this is the signing of an agreement on the liberalization of road freight transport with the EU; development of border infrastructure, including an increase in the capacity of existing road and rail checkpoints; increasing cargo handling in the ports of the Danube cluster.
As GMK Center reported earlier, according to operational data, the Ukrainian railway in 2022 reduced cargo transportation by 52.1% y/y – to 150.6 million tons. The volume of transportation decreased for all types of cargo, the transportation of grain fell the least.
Also, in 2023, the Ministry of Economy will focus on supporting business and expanding export opportunities. In particular, the Cabinet of Ministers will try to continue duty-free trade regimes with the EU, the US and the UK, at least for the duration of the war.
---
---