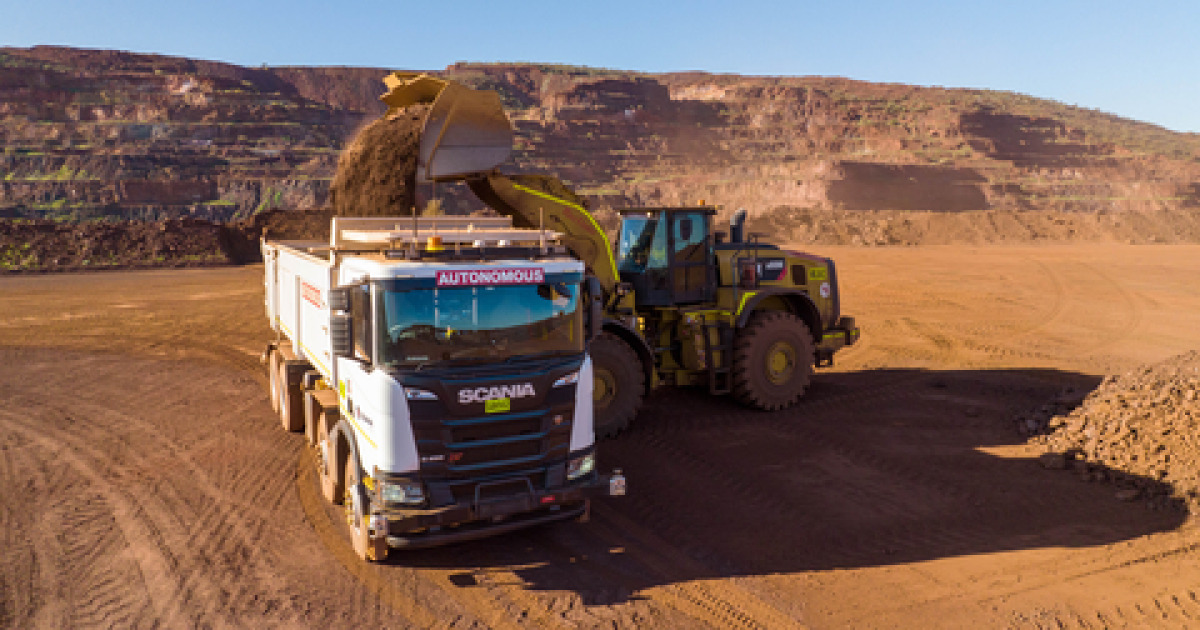 Rio Tinto plans to phase out new diesel dump trucks by 2030
The Swedish producer Scania AB agreed on the development of unmanned quarry dump trucks together with the Australian-British Rio Tinto. The press release of the mining company reports about it. It is about developing more maneuverable autonomous trucks at a mine in the Pilbara region of Western Australia.
The companies signed a long-term agreement on cooperation in research and development of technologies for unmanned transport management. Rio Tinto's Kannar mine has become the first active partner site for Scania's autonomous mining. The partnership also includes options for a future transition to electric vehicles.
In April 2022, Rio Tinto and Scania launched new trials of 40-tonne autonomous quarry dump trucks and quickly achieved results in driverless operation in a simulated load and transport cycle environment.
As Rio Tinto Group technical managing director, Santi Pal, noted, the company's climate action plan expects a phase-out of new diesel dump trucks by 2030, and partnering with industry leaders such as Scania is an important step towards this. In addition to the benefits of decarbonization, this opens the way to potential productivity gains.
Scania's vice president and head of autonomous solutions, Peter Hafmar, says, that Rio Tinto is an ideal partner and first customer for the Swedish company as they aim to put the mining industry on the path to zero emissions.
Using Scania's autonomous quarry dumpers can reduce energy consumption, mining area and infrastructure requirements, and therefore capital and operating costs.
As GMK Center reported earlier, Rio Tinto will team up with its biggest customer China Baowu Steel Group to develop the Western Range project. This is a joint venture iron ore mining project in Western Australia. The cost of the project will be $2 billion. Thanks to the new venture, Rio Tinto hopes to support its production in the Pilbara iron ore basin.
---
---