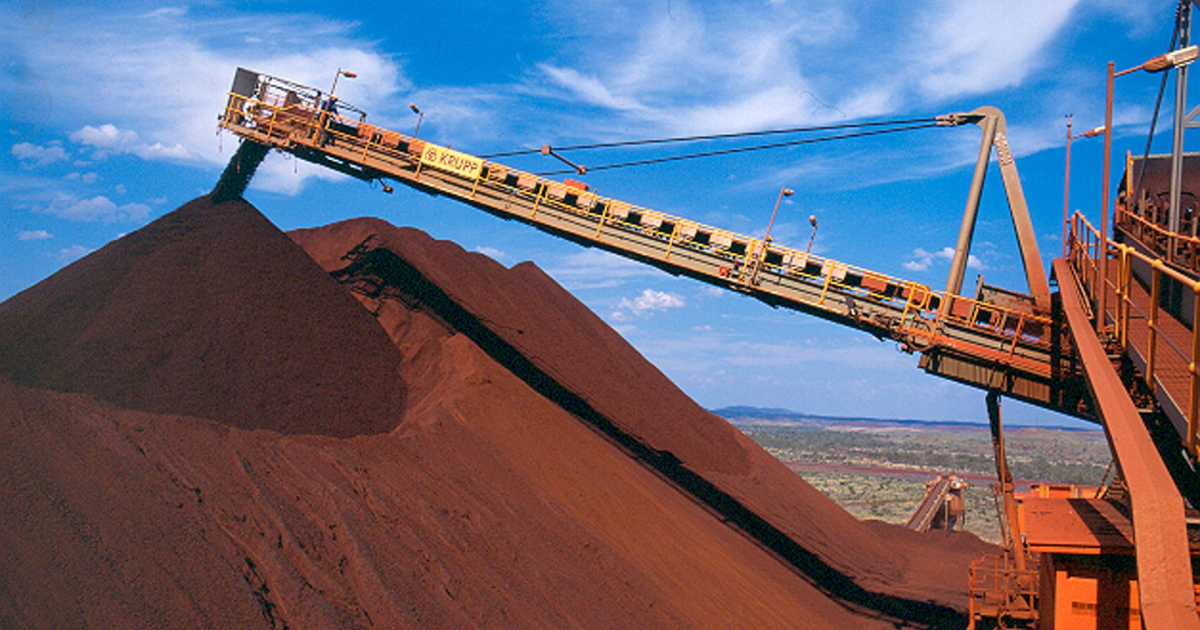 (c) riotinto.com
The cost of the project will be $2 billion, the agreement must be approved by the governments of Australia and China
Australian-British global corporation Rio Tinto will team up with its biggest customer China Baowu Steel Group to develop the Western Range project. This is a joint venture iron ore mining project in Western Australia. Reuters reports about it.
The cost of the project will be $2 billion. Thanks to the new venture, Rio Tinto hopes to support its production in the Pilbara iron ore basin.
Rio Tinto will invest $1.3 billion in the development of the Western Range project, and the state-owned Chinese steel company China Baowu Steel Group will invest $700 million. Rio Tinto's share in the joint venture will be 54%, and China Baowu – 46%.
"Western Range's annual production capacity of 25 million tonnes of iron ore will help sustain production of the Pilbara Blend from Rio Tinto's existing Paraburdoo mining hub", says the statement from Rio Tinto.
The deal was initiated amid strained relations between Australia and China, the world's largest iron ore exporter and buyer, respectively. The deal is subject to approval by the governments of both countries, as well as Rio Tinto's shareholders. However, according to a Chinese source Reuters, no regulatory hurdles are expected as Beijing encourages its companies to expand foreign investment.
The companies also entered into an agreement under which China Baowu will purchase up to 126.5 million tonnes of iron ore from Rio Tinto during about 13 years. This corresponds to the share of the Chinese partner in the expected volumes of Western Range products.
Construction on the facility is expected to start in early 2023, and mining in 2025.
As GMK Center reported earlier, in July 2022, Australia forecasts iron ore prices to decline to $115/t by the end of 2022, compared to May average of $120-140/t.
---
---