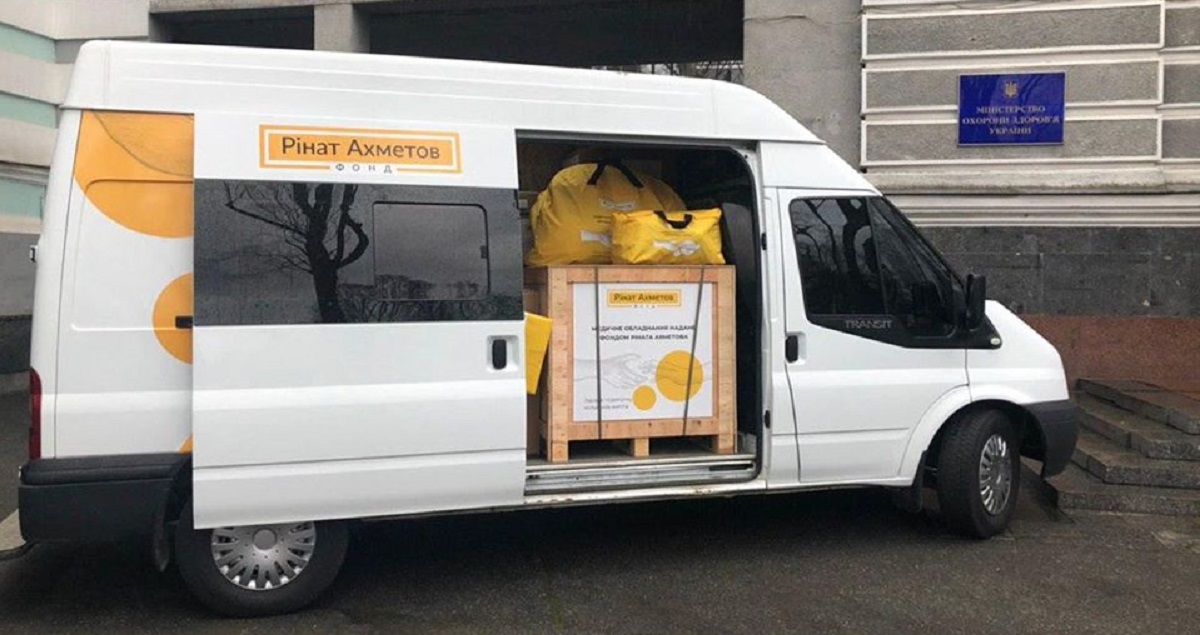 Resources of Akhmetov Charity, DTEK, Metinvest, FC Shakhtar and all SCM assets will be pooled to help
By personal decision of the founder, Rinat Akhmetov Foundation will purchase another 300 thousand rapid tests for coronavirus testing all over the country. In the shortest possible time, tests will be handed over to the Stabilization Fund set up by the President of Ukraine, according to a message posted on the website of Rinat Akhmetov Foundation.
Rinat Akhmetov donates a total of ₴300 million to combat the COVID-19 epidemic.
"For that purpose, he pooled all financial resources — funds of the Foundation, DTEK and Metinvest companies, FC Shakhtar and all SCM assets," the message reads.
In addition, at least 200 life-saving ventilators, other equipment and devices will be bought.
"We will not stand aloof, we helped, we are helping, and we will help. In cooperation with the Ministry of Health, we will do everything to prevent the coronavirus epidemic in major cities and throughout the country. Only by joining our efforts in the face of danger, we can help Ukraine cope with all the challenges that lie ahead," Rinat Akhmetov stressed.
Rinat Akhmetov Foundation was the first in the country to respond to the epidemic danger. Earlier, the Foundation purchased and handed over to the Ministry of Health equipment for effective treatment of severe complications from the coronavirus, Servo-I Universal and Servo Air high-quality Swedish ventilators, and other equipment.
The Foundation also bought individual protective means for Ukrainian medical staff: EgoZlin biobag EBV, a unique insulating mobile box to transport infectious patients; EOBO-20 EgoZlin, a protective biological and chemical suit with filter and ventilation set; disposable chemical suits; infrared thermometers with laser; protective masks and goggles.
In addition, Rinat Akhmetov Foundation will purchase rapid tests analyzers for coronavirus complete with cartridges, and 20 thousand rapid tests.
Another 22 ventilators were installed in neonatal ambulance vehicles handed over by the Foundation to all Ukraine's oblasts as part of the 200 Ambulances for Ukraine project
---
---