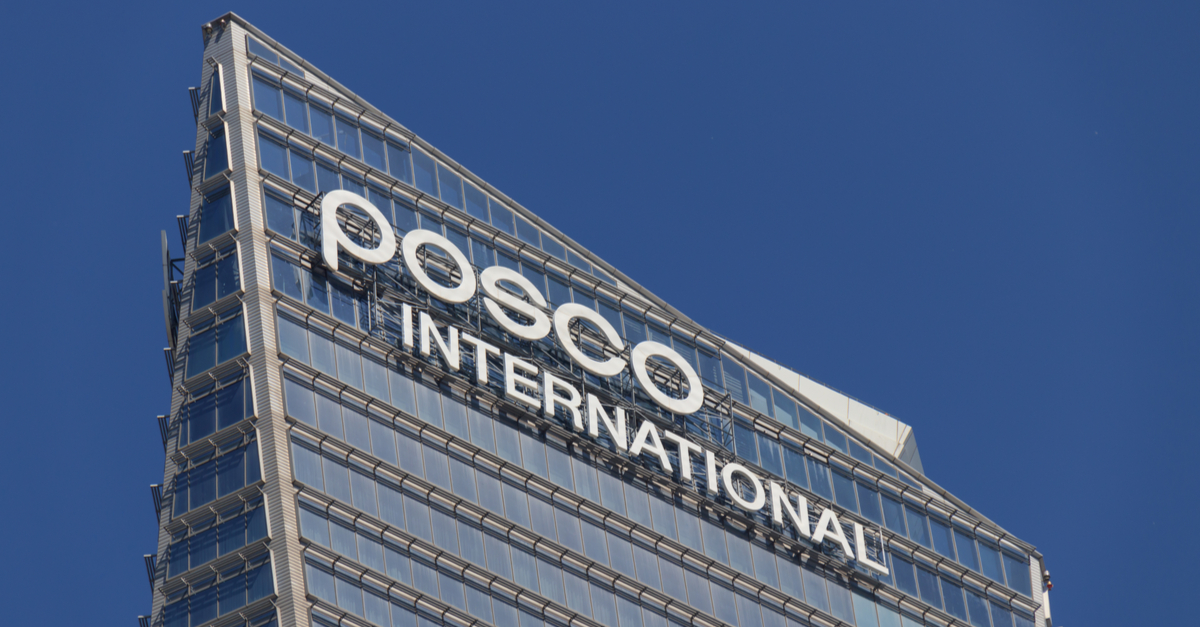 The company aims to reduce CO2 emissions by 10% by 2030
South Korean steelmaker POSCO has announced plans to invest $14 billion to reduce carbon emissions. Nikkei Asia informs about it.
The company plans to build two electric arc furnaces (EAFs), at its plants in Gwangyang and Pohang. They are planned to be launched in 2025 and 2027, respectively. EAFs will replace blast furnaces (BFs) that will be shut down.
Previously, POSCO used EAFs only for the production of certain products, such as stainless steel. The company's blast furnaces – eight in South Korea and one in Indonesia – produce higher quality pig iron but with a much higher carbon footprint.
For these BFs, POSCO will introduce a new technology that will replace coking coal with green hydrogen. It will be developed in partnership with the British Primetals Technologies and will be implemented in South Korea by 2027. Design began in August.
Technologies improved at POSCO could be used in blast furnaces that will be opened in Indonesia and India over the next five years. POSCO aims to reduce total carbon emissions from 78.5 million tons in 2021 to 71 million tons in 2030.
According to Lee Hyun-soo, an analyst at Yuanta Securities, POSCO's plans will involve heavy upfront costs that could eat into profits at a company. So far, the prospect of lower margins is putting pressure on the shares of the steel company. But cutting emissions by 10% could eventually save POSCO an estimated 500 billion won ($350 million) a year by reducing future purchases of carbon credits. Environmental events, according to the analyst, are important to investors.
As GMK Center informed earlier, Japanese steel corporation Nippon Steel has announced that it will start selling green steel products in the first half of the 2023 fiscal year. Steel, produced with a low level of carbon emissions, will be sold under the brand name NS Carbolex Neutral.
---
---