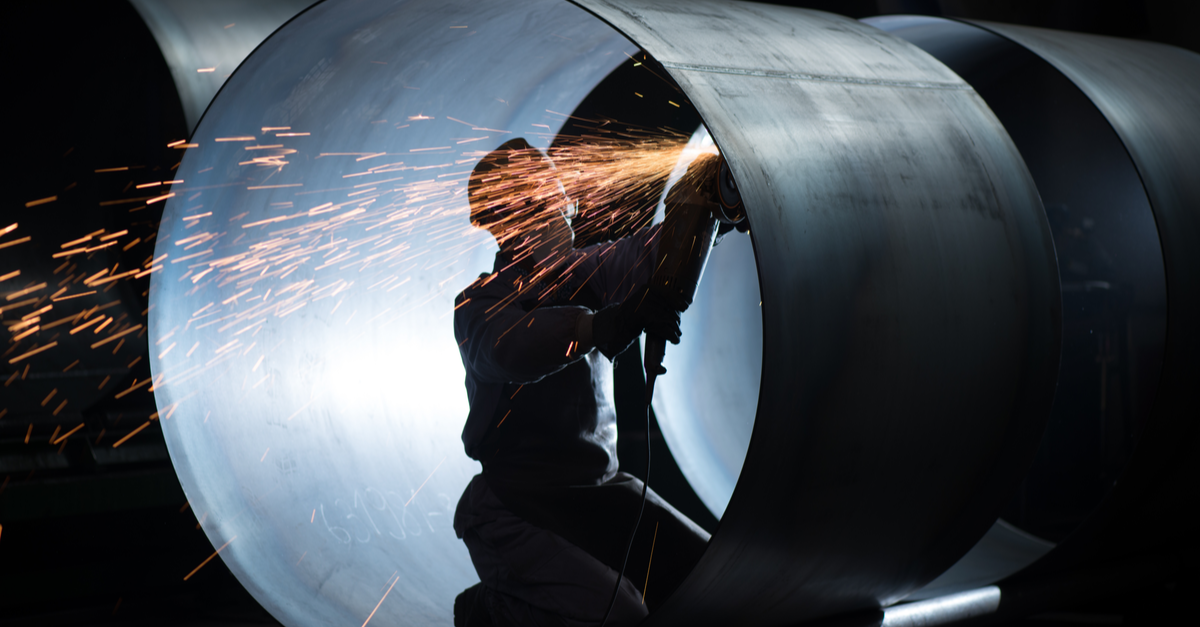 The industry stagnates as Ukrainian pipes are lacking adequate sales market
In 2019, the pipe production businesses increased their output as compared to the corresponding period in 2018 by 0.6%, up to 738.5 thousand tons. In August, the industry produced 75.8 tons of pipes. This data is courtesy of Leonid Ksaverchuk, the Ukrtruboprom Association Director General, who has shared it with GMK Center.
"Volumes of pipes released as recorded over time vary from business to business dramatically", Leonid Ksaverchuk provides further details.
Production volumes of the businesses covered by the Association have dropped by 1.2%, to 539.2 thousand tons. The August output amounted to 53.7 thousand tons. Pipe production volumes of the Nyzhnyodniprovskyi Tube Rolling Plant, part of the Interpipe Group, dropped by almost 14% to 170.6 thousand tons, Trubostal dropped by 15% to 1.7 thousand tons.
Pipe production volumes of the Novomoskovskyi Pipe Plant (Interpipe) increased by 4.8% to 76.9 thousand tons, Interpipe Niko Tube increased by 4.7% to 259.9 thousand tons, and the Dnipropetrovsk Pipe Plant increased by 32.2% to 15.6 thousand tons.
The plants that the Ukrtruboprom does not include also have failed to display stability. Ilyich Iron and Steel Works production volumes in 8 months increased by 31.9% to 101.8 thousand tons, Centravis increased by 12.4% to 14.5 thousand tons of stainless steel pipes, and Kominmet dropped by 11.8% to 97.5 thousand tons. That being said, the share held by Ilyich Iron and Steel Works in their total production is as low as 4%.
The plants operated within the Ukrtruboprom contribute a lion's share of pipes produced in Ukraine, and Mr. Ksaverchuk attributes their rather sluggish performance recorded to the lack of a sales market meeting their capacities. Russia used to account for 50% of Ukraine's pipe exports. However, according to Mr. Ksaverchuk, the businesses keep reaching that destination, for instance, by shipping via Belarus.
Besides, the import duties introduced by the USA have reduced the European Union exports, and the same restricted Ukraine's shipments to both of the markets. In addition, the expert observes that the suppliers of Chinese pipes and other made-in-China goods have become much more active on the world market.
"Ukraine's domestic consumption has also dropped. You do not apply a pipe a day, you just have it installed, and installed it remains for 30 years, — Ksaverchuk continues. — It is the construction that generates demand for the pipes. However, the construction of living premises now survives without any steel pipes installed. In its turn, machine-building that also needs pipework is not developing, infrastructure of the utilities is not renovating, and this country has virtually no oil and gas industry that a Ukrainian plant product range is actually designed to support."
The performance the pipe industry displays is rather steady, though. This is the conclusion made by the Ukrtruboprom Director General. The businesses involved are looking for export markets.
---
---