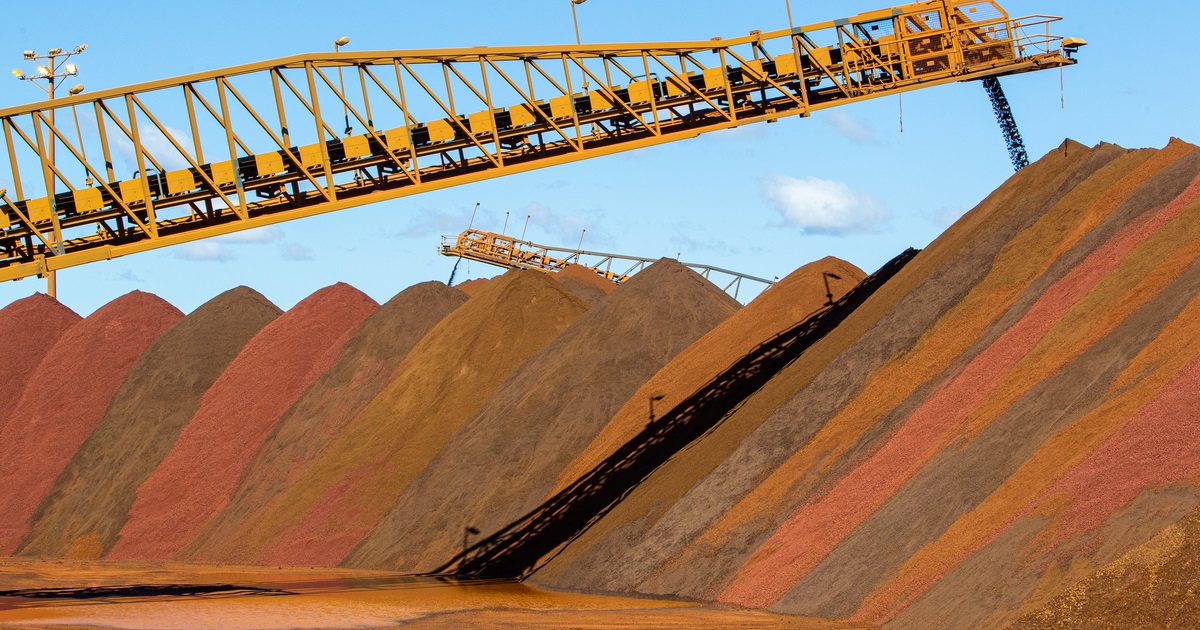 (с) shutterstock
This forecast is based on the crisis in the Chinese real estate market
Investment bank Goldman Sachs predicts a drop in the price of ore in the third quarter to $70/t. At the same time, the bank's analysts previously expected prices at the level of $90/ton. It was reported by Bloomberg.
By the end of the year, ore prices on the Chinese market will fall to $85/t, compared to the previously forecast $110/t.
Goldman Sachs now predicts that the iron ore surplus will reach 67 million tons by the end of 2022, compared with a deficit of 56 million tons in the first half of the year. Such expectations are based on the weakness of the real estate market in China, as well as a sharp slowdown in steel demand for the borders of the country.
The bank expects prices to go down by the end of the year due to attempts to sell off warehouse stocks.
The disappointing price outlook is based on the fact that the iron ore market is closely linked to China's real estate sector, which is in crisis due to government crackdowns. This sector provides about a third of China's demand for steel and iron ore, which in turn accounts for about a quarter of global demand for maritime transport.
Iron ore in Singapore rose nearly 4%, to $109.05/t on July 26 after the government decided to set up a real estate fund to support property developers.
According to Bloomberg Intelligence, due to the crisis in China's real estate sector, the steel market could be hit the hardest in the third quarter, as construction accounts for about 49% of China's steel demand.
As GMK Center reported earlier, the cost of September iron ore futures on the Dalian Commodity Exchange for the week of July 15-22 increased by 5.6%, to 681 yuan/t ($100.7/t).
The increase in the price of iron ore is due to government intervention in the real estate sector. This week, China's state regulators urged banks to lend to qualified real estate projects and meet developers' financing needs.
Due to the drop in ore prices and problems with logistics, two of the largest GMK companies of Ukraine – Metinvest and ArcelorMittal Kryvyi Rih – announced the suspension of their mining and processing plants.
Metinvest Group announced a temporary suspension of production at the Southern, Ingulets and Northern mining and processing plants. The first two were stopped from July 1, and the Northern GOK – from mid-July. Only the GOKs will continue to operate, but with reduced capacity.
ArcelorMittal made a decision to stop work mining and processing plant from August for the next three months.
---
---