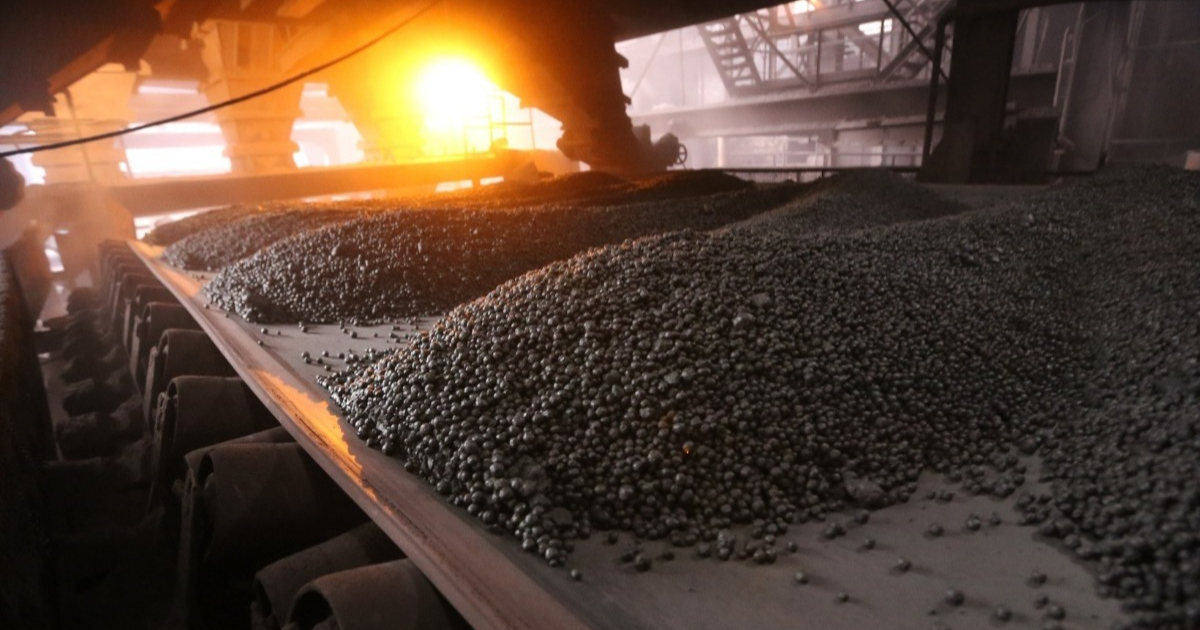 (с) metinvest.media
Thanks to quarterly repairs, the shop's specialists are ready to produce up to 500 tons of pellets per hour
The Northern Mining and Processing Plant (Northern GOK) carried out a quarterly repair of the LURGI 552A roasting machine in the pellet production shop No. 2 for UAH 14 million. Metinvest Kryvyi Rih reports about it on its Facebook page.
"Despite the military operations in Ukraine, the temporary suspension of the plant and problems with the supply of equipment, quarterly repairs of the LURGI 552A roasting machine were carried out at the pellet production shop No. 2," the message says.
Specialists of the shop restored the mechanical equipment in the polling stations, firing and screening sections in 14 days.
The entire technological line of conveyor transport was revised, the roller stacker was restored and the automatic lubrication system "Lincoln" was installed on it. Diagnostics and replacement of water cooling elements were carried out on the roasting machine. To improve product quality, two types of new sieves were installed at the screening station.
Thanks to quarterly repairs, the shop's specialists are ready to produce up to 500 tons of pellets per hour.
"In order to be ready to resume the production of steel materials at any time and reach the full capacity of the LURGI 552A roasting machine, we carried out repairs of the mechanical equipment and installed it in the design position. Quarterly repairs will increase the efficiency of the equipment and increase its repair period to four months," says the chief mechanic of pellet production workshop No. 2 Serhii Pitsyk.
Currently, the shop is repairing the masonry of the roasting machine. 110 tons of refractory bricks and concrete during September to be replaced.
As GMK Center reported earlier, the Northern GOK completely renovated the engine and cargo platform of the 130-ton dump truck of mining transport workshop No. 1. This is already the third engine and the fourth body of dump trucks that specialists have repaired since the beginning of the war.
Northern GOK – one of the largest mining and processing plant in Europe. It is part of the Metinvest group. In 2021, the plant increased production of pellets by 20.2% compared to 2020 – up to 6.35 million tons. The output of iron ore for the year increased by 5.2% – up to 13.4 million tons.
---
---