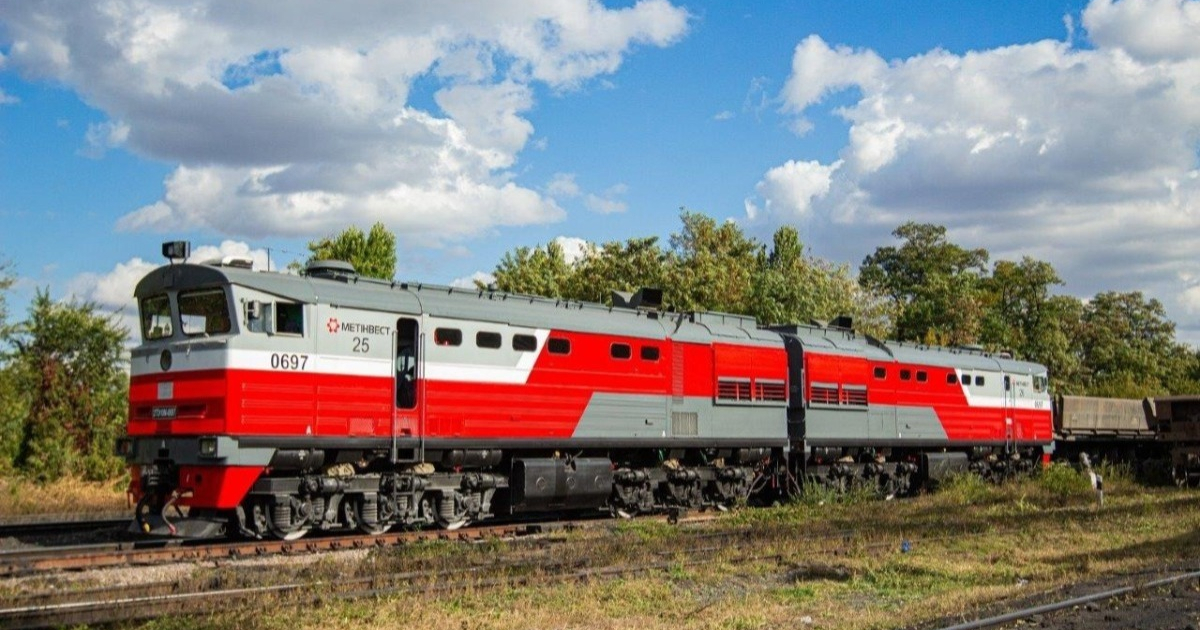 The tractor was sent to Latvia for modernization even before the full-scale war
The Northern Mining and Processing Plant (Northern GOK) allocated UAH 102 million for the modernization of the two-section mainline diesel locomotive 2TE10M. The traction machine has already returned to the plant after the overhaul in Latvia. This is stated in press release of Metinvest.Media.
The locomotive was sent for overhaul to the Latvian Locomotive Plant in Daugavpils even before the start of the full-scale invasion. The upgrade of the equipment included the installation of a new diesel engine from the Anglo-Belgian producer ABC.
At the enterprise, ore is transported from the quarries to the factory by 2ТЕ10М diesel locomotives, the average age of which is 35 years. Most of them have mileage after repairs. However, the company does not have the capacity to carry out local overhaul of diesel locomotives of this series.
«The main problem during overhaul of TE10 diesel locomotives is D100 diesel. Its production in Ukraine is extremely limited, and the supply of components is impossible. If the control systems, electrical equipment, cooling systems, running system, braking system can still be repaired in Ukraine, then the diesel, the oil system – not. Therefore, the plant is turning to factories that have experience in remotorizing this series of diesel locomotives with the involvement of European equipment. This repair is a complex technical project, performed at the most modern level,» said Dmytro Litvinov, chief specialist in the repair of transport equipment of Northern GOK.
The diesel locomotive is currently being run-in, test trips will begin this week. Specialists will check in practice the improvement of operational characteristics, first of all, whether fuel and lubricant savings will be confirmed. The need for the next major overhaul with proper operation of the locomotive will appear no earlier than 10 years, and this is 48,000 engine hours.
As GMK Center reported earlier, at the end of 2022 the specialists of Metinvest-Promservice capitalized the internal engine was repaired combustion on the 2TE10M diesel locomotive at the Northern Mining and Processing Plant. Similar engine restoration works are performed on other locomotives. Metinvest allocated more than UAH 2.3 million for the repair of two diesel locomotives.
---
---