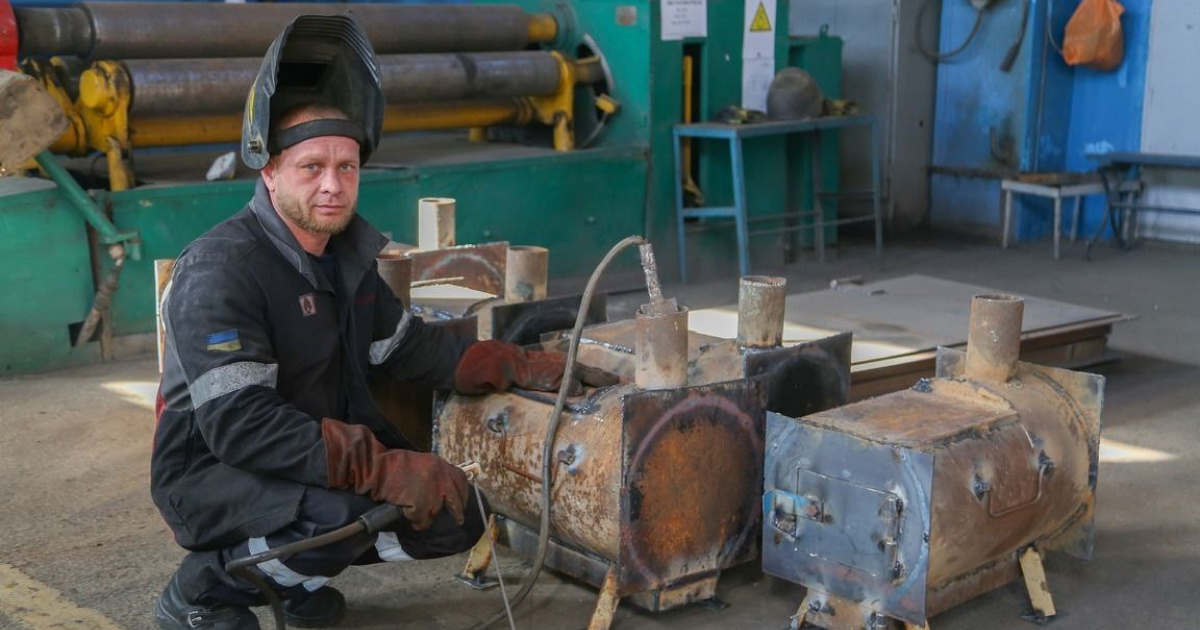 Currently, 267 field heaters are ready for transfer
The Kryvyi Rih enterprises of Metinvest plan to produce 550 stoves for the Armed Forces by winter. Metinvest.Media's message informs about it.
Special teams were formed at the enterprises, which included locksmiths and electric gas welders. They are engaged in material preparation, production of stove parts and welding works. A team of 4 people spends approximately 16 hours on one field heater.
For Ukrainian defenders, they make stoves of various modifications. Sheet steel and pipes are used for their production. In addition, steel constructions in the shape of cylinders, which are used to make the base of the stoves, are in use – holes are cut for the blower door and the chimney. Later, grates are made, a pipe is placed, supports and handles are welded.
Currently, 267 iron stoves are ready for transfer. With its help, the military will be able to warm up, soak in the dugouts, dry clothes, boil water and cook hot food.
The Kryvyi Rih enterprises of Metinvest have been helping the Armed Forces since the first days of the war. In particular, block-modules and railcars, generators and cables were provided to arrange the lives of the soldiers. The company's workers produced 12,000 anti-tank and anti-personnel hedgehogs, 5,000 plates for body armors from certified special steel produced by Metinvest for the defense of the city.
Also, 70 pieces of equipment were transferred, in particular, dump trucks, flatbed trucks, shift and passenger cars, and fuel. Minings allocated thousands of tons of sand, crushed stone and sifting, wooden beams and reinforced concrete slabs for the construction of barrier structures, dugouts and roadblocks.
As GMK Center reported earlier, Ukrainian gas storage operator Ukrtransgaz has already produced 130 turbostoves from the Metinvest Group's steel, which are handed over to the needs of the Ukrainian military. At the end of September, a batch of 60 turbostoves was delivered to various areas of the front for the employees of Metinvest enterprises, who are currently serving in the Armed Forces of Ukraine. The main function of these appliances is cooking.
---
---