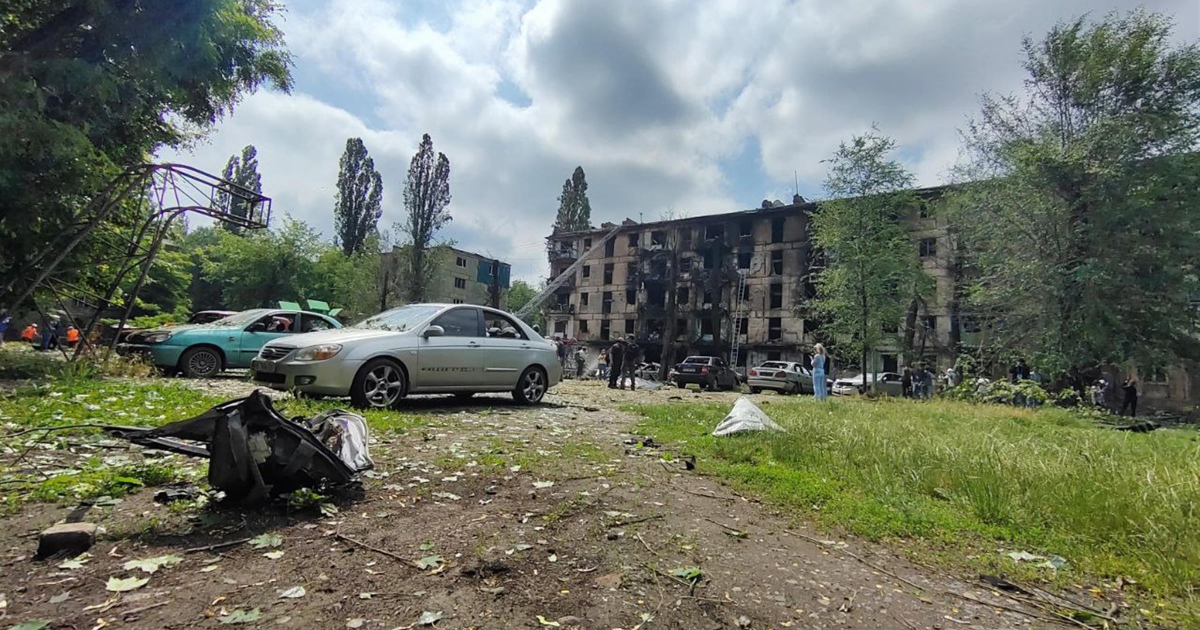 Employees whose homes were damaged as a result of rocket attacks will receive financial assistance for housing restoration
Metinvest Group will provide assistance to employees of Kryvyi Rih enterprises whose apartments were damaged by a Russian missile on June 13, 2023. This is reported by Metinvest.Media.
The company's employees, whose homes were in the perimeter of the missiles or were damaged by the shock wave, will soon receive financial assistance for housing restoration.
«The company has been supporting its employees since the first day of the full-scale war. We changed the format of work, provided shelters at enterprises with everything necessary, trained employees to provide first aid. They provided jobs to colleagues from the east – Mariupol and Avdiivka. However, every day the enemy prepares new challenges for us. Today, unfortunately, we have rockets that damaged the apartments of some of our employees. The company will provide assistance to each of them to restore housing,» said the HR manager of the mining and coal assets of the Metinvest Group. Andriy Shcherbak.
The massive airstrike that took place in Kryvyi Rih on June 13 killed 12 people, approximately 40 residents of Kryvyi Rih were injured and wounded, most of them in serious condition.
More than 70 residential buildings were damaged as a result of Russian rocket hits. Among them are 7 nine-story, 8 four-story, and 55 five-story buildings.
As GMK Center reported earlier, Metinvest will direct UAH 50 million for the implementation of the project for the reconstruction of an apartment building in Zaporizhzhia at 151 Soborny Avenue, which was damaged by a rocket attack by Russian troops on October 6, 2022.
Since the beginning of the full-scale invasion of the Russian Federation, the Metinvest Group directed UAH 3.7 billion to help the state and its citizens, more than UAH 2 billion of which are for the needs of the army through Rinat Akhmetov's «Steel Front» military initiative.
---
---