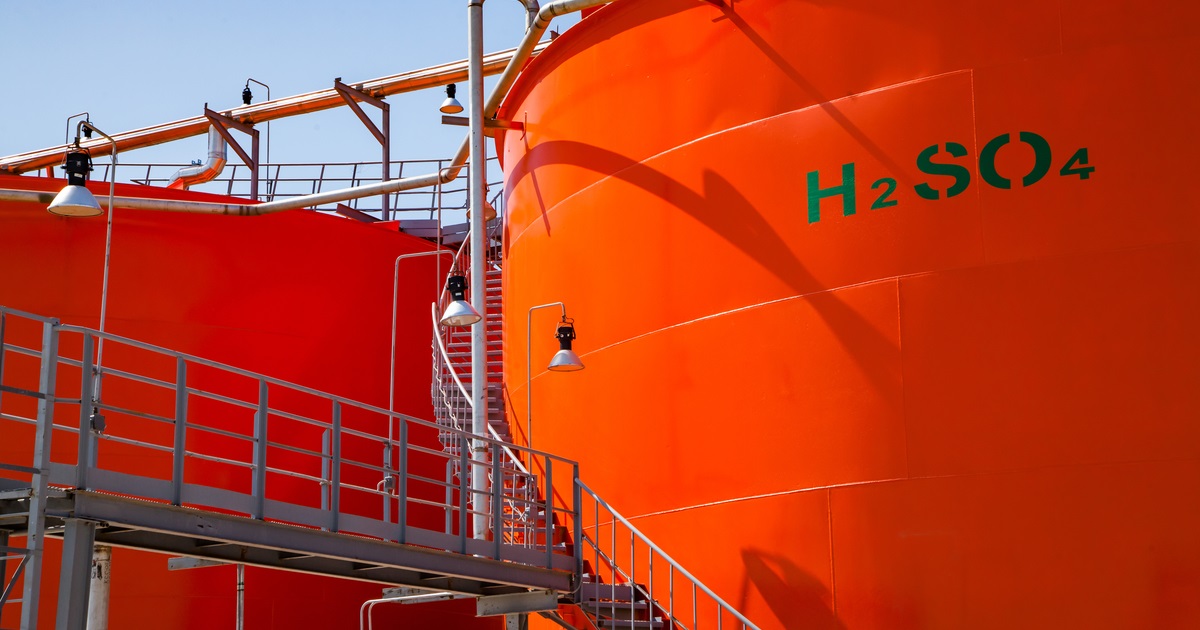 There is a demand for Ukrainian steel on European market due to refusal to purchase metal from Russian Federation
Coke enterprises in Ukraine, in particular, enterprises of the Metinvest Group, are facing the deficit of sulfuric acid that is why they intend to import one from the European Union. It was stated by the General Director of Zaporizhstal Alexander Mironenko in an interview with journalists of the Ukraine 24 TV Channel, Interfax Ukraine reports.
According to him, Ukraine's capacities are not enough to meet requirements in raw material of domestic coke plants. In addition, coal can also be marked as a scarce type of raw materials.
"Only in Metinvest Group there are three coke plants that need this acid. We need to bring this raw material in order to increase the coke production, which allows us to produce additional volumes of pig iron. In addition to sulfuric acid, and coal, Ukraine has all other types of raw materials. It means, we need to increase the import of coal, and sulfuric acid to increase the production of the coal", the General Director concluded.
In addition, Alexander Mironenko noted significant changes on the global market due to Russia's war against Ukraine: before the war European markets were blocked for plant's products, and after the refusal to purchase metal from Russia, there was a constant demand for Ukrainian products.
At the moment, Zaporizhstal has refocused on the supply chains of raw materials, and product shipments through the western border crossings. However, at the border points there are problems with the accumulation of products, and therefore there are considered alternative ways of delivery.
"The difficulties are quite significant, because the western border crossings are not designed for such product volumes as of now. It is not only our metal, but also coal, and iron ore. Therefore time is needed to establish chains, and transshipments, because w are working on a wide railway track, and throughout Europe", Alexander Mironenko emphasized.
As a reminder, on April 6, Zaporizhstal launched blast furnaces No. 6, and 7, which have been idle for almost a month since the beginning of the Russian aggression against Ukraine. Now the plant is building new logistic chains for raw materials, and finished products.
Earlier, at the end of March, the plant partially resumed the operation of cold rolling shop units – skin-pass mills 1700-1, and 1700-2, as well as slitting unit No. 5.
At the end of 2021, Zaporizhstal increased pig iron production by 0.1% y-o-y, to 4.5 million tons. Steel production decreased by 0.1%, to 3.8 million tons, while the production of steel rolled products remained at the level of the previous year – 3.2 million tons. In January-February 2022, the plant reduced the rolled products output by 8.7% y-o-y, to 502.4 thousand tons.
---
---