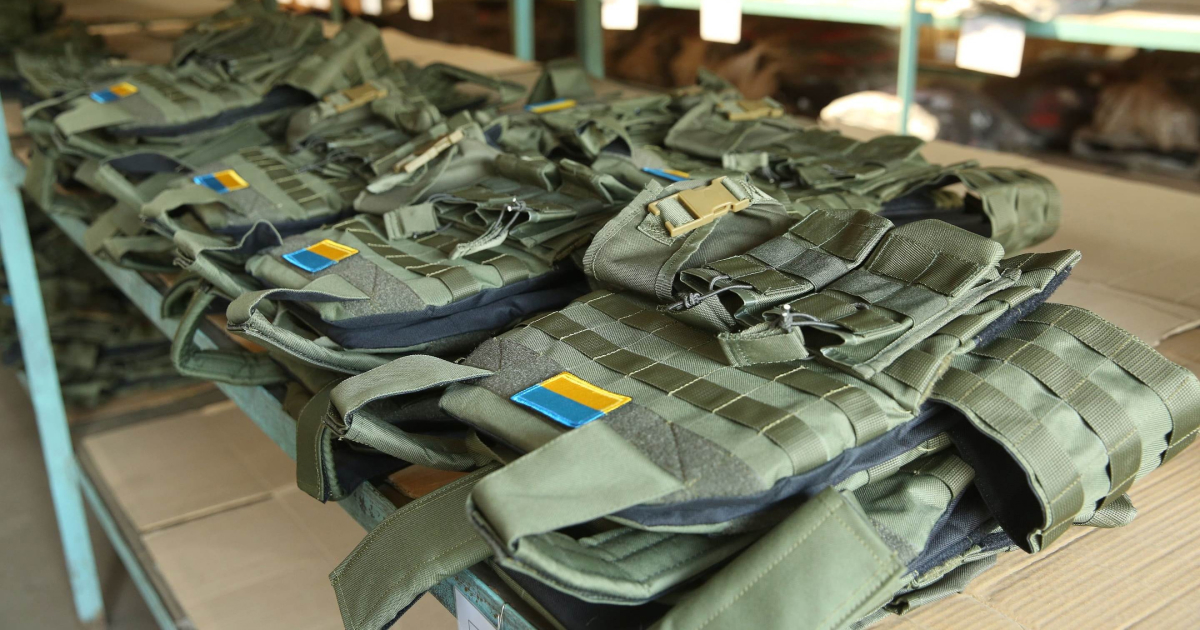 Ammunition provided to volunteers has the 4th class of protection
Steel trading company Metinvest-SMC through Rinat Akhmetov's «Steel Front» military initiative handed over another batch of 50 4th class protection vests to volunteers of «I – Kherson» organization. It is stated in the Metinvest.Media's message.
«Realizing that they could not hold Kherson, the enemy resorted to terrorizing the civilian population. The city and region suffer from Russian attacks almost every day. Concerned Ukrainians are helping the people of Kherson to persevere despite the loss, fight the destruction, and prevent an ecological disaster after the explosion of the Kakhovska HPP. Working under conditions of shelling, they expose themselves to danger every day and need reliable means of protection,» the message reads.
The ammunition donated to the charitable foundation will protect the lives of volunteers who help eliminate the consequences of Russian shelling while working in a dangerous region.
This is not the first batch of support from the Metinvest group for Kherson and its residents. Earlier, as part of Rinat Akhmetov's «Steel Front» military initiative, 25 bulletproof vests were handed over to volunteers who saved people and animals after the explosion of the Kakhovska HPP.
The company helps the city not only with defensive ammunition. After the tragedy at the Kakhovska HPP, residents of the Kalinivska community received 1,000 food kits and 528 packages of hygiene products as part of the humanitarian project «Steel Front».
The technology of steel production for the production of plates for bulletproof vests was developed by Metinvest-SMC specialists in the spring of 2022. Steelmakers managed to significantly reduce the weight and thickness of ammunition while maintaining the required fourth class of protection. The company's armor plates provide the necessary level of ballistic resistance and comply with DSTU 8782:2018.
During the full-scale war, the Defense Forces, rescuers, volunteers and utility workers received a total of 150,000 bulletproof vests from Metinvest and partners that manufactured protection from Ukrainian steel.
As GMK Center reported earlier, last autumn Metinvest-SMC developed armored shields for Ukrainian defenders. They are designed to protect machine gunners and operators of heavy weapons from being wounded by small arms ammunition and debris. The basis of armor protection of the shield is hardened plates made of 30MnB5 steel. After heat treatment, they acquire ballistic resistance not lower than class 4 according to the DSTU 8782 standard.
---
---