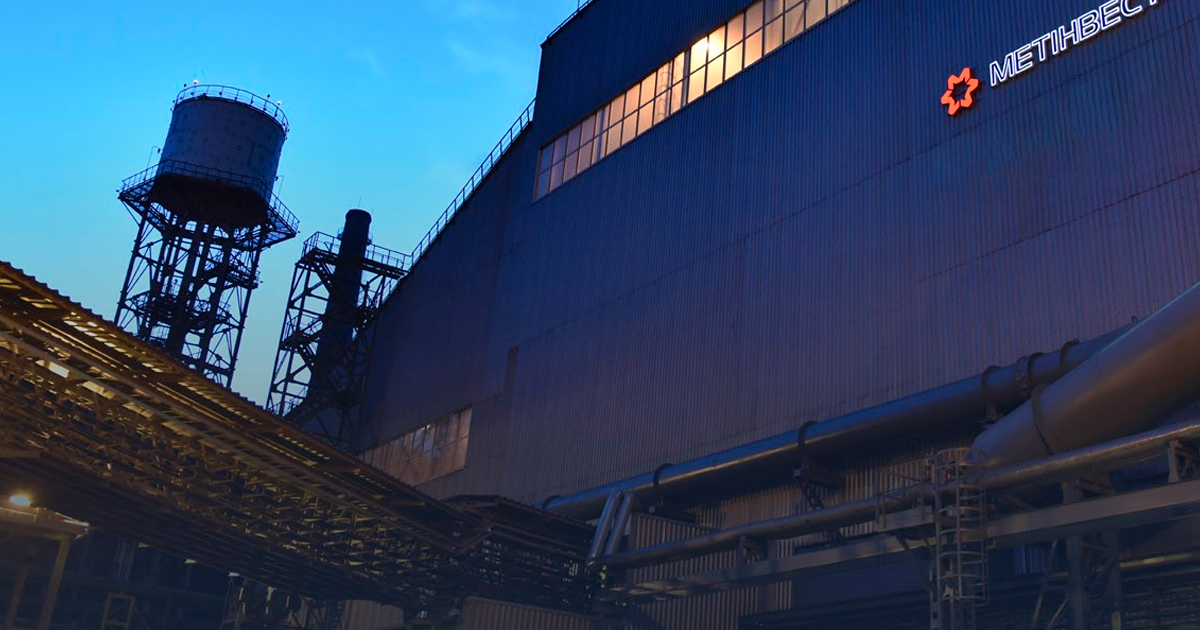 Revenue fell by 5%, down to $2.8 billion
According to Metinvest's report published on its website, EBITDA of Metinvest B.V., the parent company of Metinvest, reduced by 33% in January–March 2019 compared to the same period of the last year, down to $435 million.
The fall was due to a $309 million decline in the metallurgical segment. EBITDA of Metinvest in the mining sector raised by $19 million. The company's margin fell by 6 percentage points, down to 15%.
Sales trends
The Group's revenue decreased by 5% over the three months compared to January–March 2018, down to $2.8 billion.
The reason is a drop in prices for steel products and, consequently, in the resale volume. The company partially compensated its losses by increasing its own production volume following the launch of the continuous casting machine (CCM) No. 4 at Ilyich Iron and Steel Works of Mariupol.
The EBITDA margin of the steel industry in the first quarter was around 3% compared to 7% in the fourth and 14% in the first quarters of the previous year.
The price factor and costs
"The deterioration in performance is mainly due to lower sales prices. For instance, the average export price for Ukrainian hot-rolled coil dropped from $ 600 in the first quarter of 2018 to $500 in the same period of 2019," explained Andrii Tarasenko, Chief Analyst of GMK Center.
As a matter of fact, an around 10% fall in prices was predictable. However, the worsening of the market situation coincided with a growth in labor, logistics and energy resources costs.
"These three factors reduced EBITDA by $100 million compared to the first quarter of 2018," said Andrii Tarasenko.
The price situation in the market slightly improved compared to the fourth quarter, but cost effectiveness fell.
"The above-mentioned costs were rising the whole last year. Therefore, at the first glance it seems that there should not be such a decline in cost effectiveness in the first quarter. Perhaps, some occasional expenses affected the results, and cost effectiveness will improve in the second quarter," Andrii Tarasenko concluded.
Capital investment
Metinvest reduced capital investments by 8% over the three months, down to $198 million, compared to the same period a year earlier.
The company's gross debt (the amount of bank loans, bonds, trade loan, financial leasing, seller notes, deferred remuneration and shareholder loans) fell by 2%, down to $2.6 billion as of 31 March.
The Group's net debt in January–March remained almost unchanged compared to the previous year — $2.4 billion.
As reported earlier, the Metinvest Group increased its revenue by 33%, up to $11.88 billion, and capital investment by 66%, up to $0.9 billion in 2018.
---
---