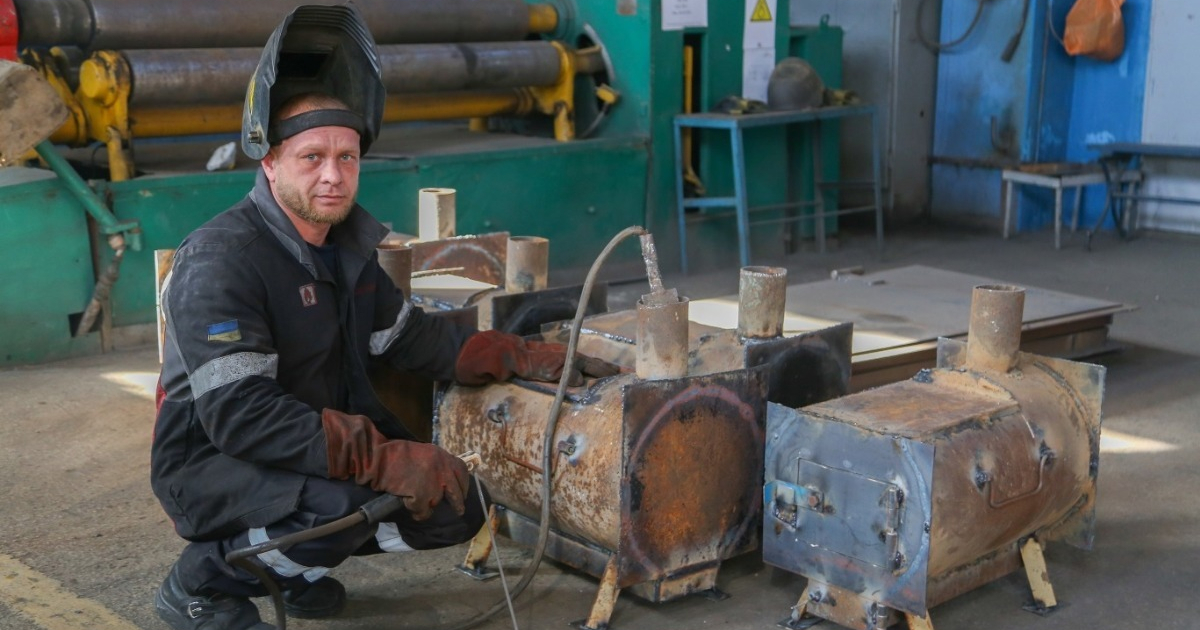 Field stoves of Metinvest
The company produces heating equipment on its own assets and in cooperation with partners
Metinvest Group produced almost 5,000 field stoves for defenders of Ukraine and residents of front-line cities. The company produces heating equipment on its own assets and in cooperation with partners. This is stated in the press release of Metinvest.Media.
"The resistance to the enemy invasion has been going on for almost a year. During this time, we realized that the Russian army is fighting not only with our brave soldiers, but also with schools, hospitals, power plants, and CHP plants. But Ukrainians cannot be broken by terror: in order to survive difficult times, people support each other, and big business has become a reliable pillar of the country," the report says.
Long before the onset of winter, the Metinvest company began to produce mobile furnaces that can be installed in trenches and shelters. They were supplied to the military on the front lines, to territorial defense, to residents of front-line towns where the war destroyed the communications network.
Work on the produce of stoves is still going on, because there are still several cold months ahead. In addition to heating equipment, the company provides defenders and civilians with fuel – coal and firewood.
"This winter we had to face unprecedented challenges. But I believe in the Armed Forces, and also in the incredible resilience of Ukrainians. From the first day of the war, the Metinvest Group has been doing everything to ensure that our country survives the fight against the enemy. The company was and will be a reliable pillar of Ukraine. We provide strong economic support, provide defenders with the necessary equipment, and care for people affected by the war. A difficult period is ahead, but together, shoulder to shoulder, we will be able to go through this path and win," comments Yuri Ryzhenkov, СEO of Metinvest Group.
As GMK Center reported earlier, during the 10 months of the war, Metinvest directed more than UAH 2.8 billion to strengthen the country's defense capabilities, support employees and civilians.
Metinvest is one of the largest suppliers of ammunition for the army among private Ukrainian businesses. The country's defenders received 25,000 helmets and 150,000 body armors from the company, most of which are produced in Ukraine. The defenders of Ukraine were also given:
about 1.7 thousand thermal imagers;
1 thousand drones;
315 cars, including ambulances;
1 million liters of fuel for vehicles;
more than 31,000 hemostatic tourniquets and first-aid kits;
medical equipment, medicines and consumables.
---
---