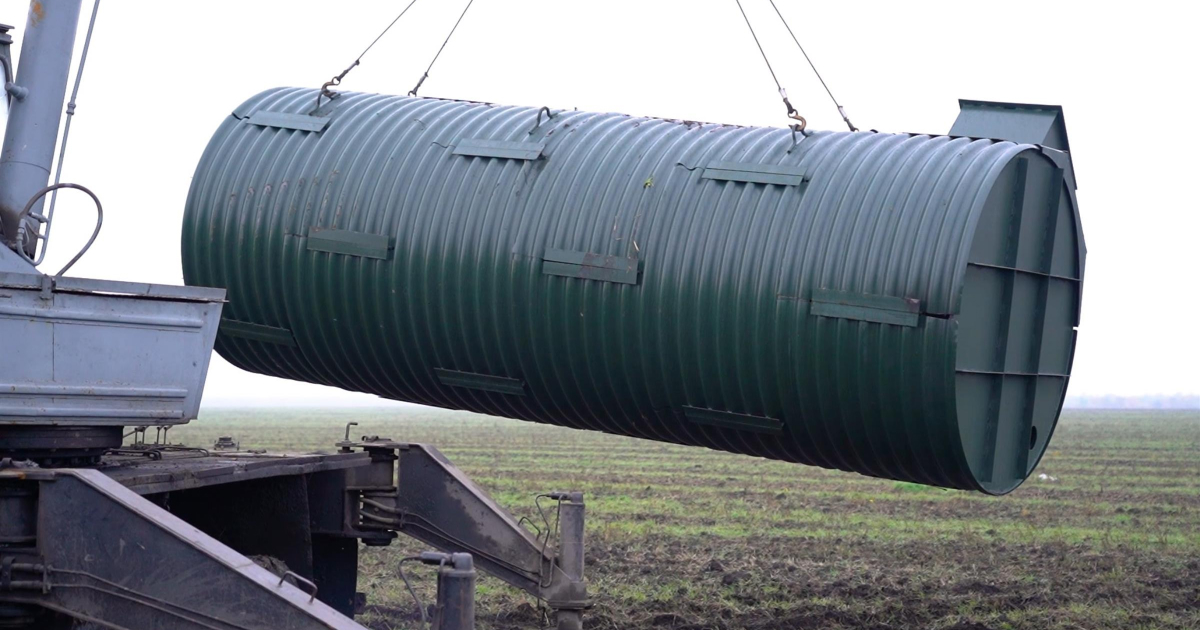 Mobile shelters
The production of one shelter requires almost 2 tons of steel
Since the beginning of the full-scale invasion of the Russian Federation in Ukraine, Metinvest Group has handed over 55 mobile defense structures of its own production to the defenders of Bakhmut (Donetsk region). This is stated in the press release of Metinvest.Media.
"Bakhmut fortress is held by the strength, courage and professionalism of our soldiers. At the same time, we support the defenders – not with words, but with real actions. Another batch of mobile shelters from Metinvest through Steel Front initiative was handed over to the defenders of Bakhmut. In mobile capsules of life fighters will renew their strength and receive reliable protection against shelling," noted Oleksandr Myronenko, operational director of Metinvest.
Mobile shelters from Metinvest are prefabricated structures with a diameter of 2 m and a length of 6 m. They are produced at the company's enterprises. If installed correctly – one and a half meters underground – such a shelter can withstand artillery fire with a caliber of up to 152 mm.
Six fighters can be accommodated in a mobile capsule at the same time. The shelter is provided with air communications and equipped with racks for weapons, there is a main and a backup exit to the surface. The shelter is equipped with a field stove so that the fighters can keep warm, reheat food and dry their clothes.
The production of one shelter requires almost 2 tons of steel, and work on each such structure takes 165 man-hours.
Metinvest provides mobile shelters to fighters free of charge. Currently, the company's steel capsules protect the military in Avdiivka, Bakhmut, Pokrovsk, Zaporizhzhia and Zhytomyr region.
As GMK Center reported earlier, from February 24, 2022, Metinvest Group has allocated more than UAH 3.1 billion to help the country, more than UAH 1.6 billion of which is for the needs of the army within the framework of Rinat Akhmetov's Steel Front military initiative. During the year of the war, Metinvest became one of the largest private donors of the Ukrainian army. The defenders of the country received 25,000 helmets and more than 150,000 body armors from the company.
---
---