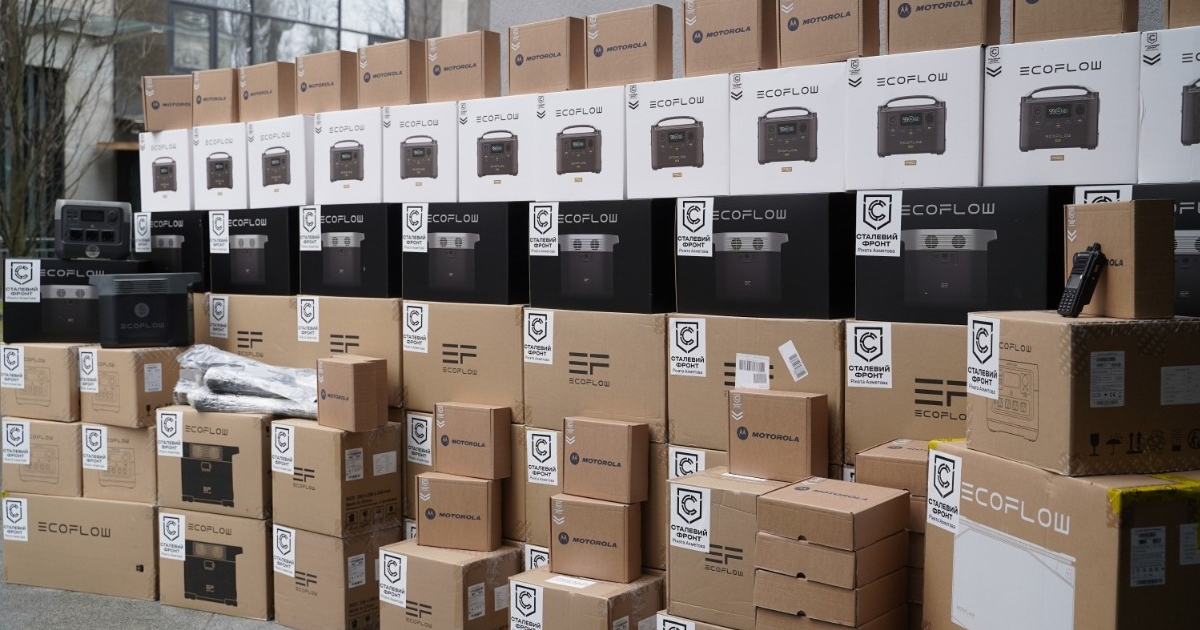 Soldiers of the Armed Forces received equipment for building communication networks, special equipment for armored personnel carriers and charging stations
Metinvest Group, as part of the Steel Front military initiative, handed over equipment for the construction of communication networks, special equipment for armored personnel carriers and charging stations worth more than UAH 20 million to the soldiers of the third separate assault brigade of the Armed Forces of Ukraine. This is stated in the Metinvest.Media's press release.
"The steel strength of our military should be complemented by reliable equipment. Such a combination is the key to success on the battlefield. Since the beginning of the full-scale invasion, Metinvest Group has become a reliable support for Ukrainian defenders. Cargoes with ammunition, tactical equipment, machinery and special equipment are constantly being sent to the front line within the Steel Front", the message says.
The company sent 100 command radio stations, 100 car radio stations, more than 200 antennas, routers and repeaters to the defenders. More than 100 EcoFlow charging stations and special communication equipment for armored personnel carriers were also handed over to the defenders.
"We are transferring communication equipment and charging stations that will allow us to build a reliable line of communication on the front line and improve the coordination of the military during operational tasks. There are a few scarce items in this delivery, such as commander and car radios. We also brought EcoFlow batteries of various capacities, because they will charge all the devices that serve the work of our soldiers," said the head of the CEO of the Metinvest Group's project office Oleksandr Vodoviz.
The search for the necessary equipment was not easy, as the stocks of communication devices and charging stations on the domestic market are almost exhausted. To meet the demands of the military, the company goes to foreign suppliers – the USA and Europe.
As GMK Center reported earlier, from February 24, 2022, the company directed more than UAH 3.1 billion to help the country, more than UAH 1.6 billion of which are for the needs of the army within the framework of Rinat Akhmetov's Steel Front military initiative. During the year of the war, Metinvest became one of the largest private donors of the Ukrainian army. The defenders of the country received 25,000 helmets and more than 150,000 body armors from the company.
---
---