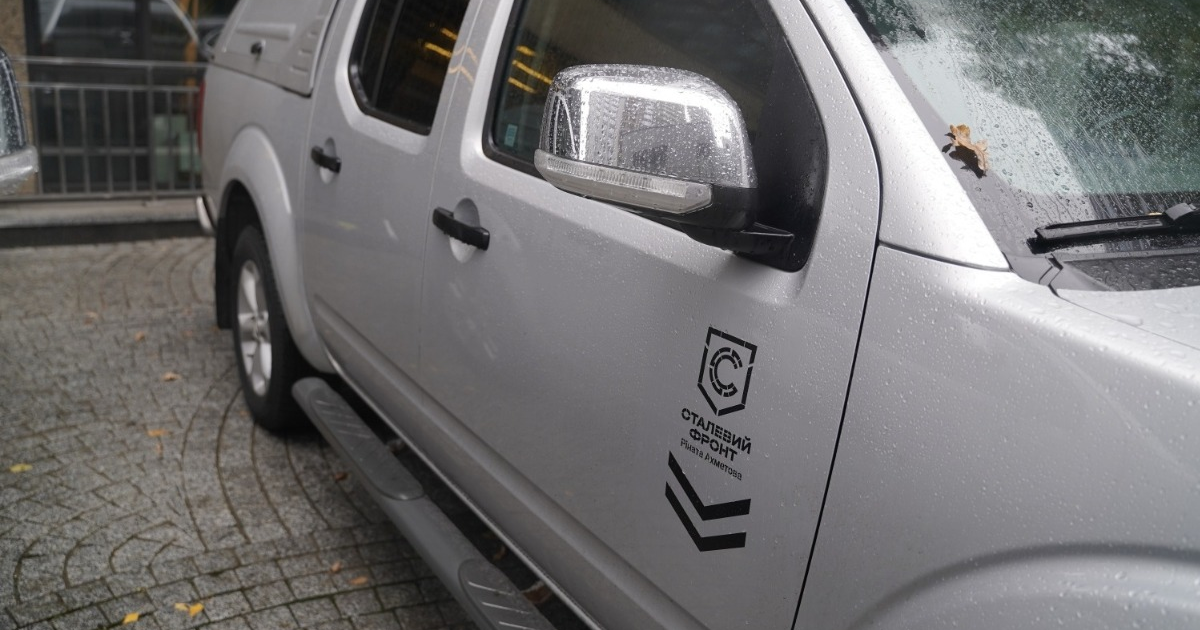 Defenders of Ukraine have already begun to prepare vehicles for combat missions
Metinvest group, through Rinat Akhmetov's «Steel Front» military initiative, handed over to the «Chartia» military unit of the National Guard of Ukraine five powerful «Navara» pickup trucks with a total value of approximately 3 million UAH. It is stated in the message of Metinvest.Media.
The cars will be repainted for the winter, sheathed with armored plates and will be used to attack and fight enemy drones.
«We plan to home-modify the cars. Those that will transport personnel will be covered with cumulative armor, and those that will be used to shoot down enemy drones will be equipped with weapons. The equipment will help us fight the aggressor more effectively for the sake of liberating our country,» said the head of the logistics section of the headquarters of the 13th Brigade of the National Guard «Chartia».
As the head of the project office of Metinvest Group's CEO Oleksandr Vodoviz told, the total number of cars that the company handed over to the Defense Forces of Ukraine is already over five hundred.
«At this stage of the war, there is already a certain saturation of pickup trucks, so the military is asking for four-wheel drive trucks. We receive such requests very often, so we start looking for and bringing this type of cars,» he said.
Trucks are more powerful than pickups and are needed to transport personnel, items, ammunition, and weapons.
As GMK Center reported earlier, since the beginning of the full-scale invasion, Metinvest has directed 4.2 billion UAH to support Ukraine, more than 2 billion of this amount – aid to fighters within the framework of Rinat Akhmetov's «Steel Front»military initiative.
Also, Metinvest launched serial production of anti-mine trawls for the Armed Forces. The units are mounted on tanks for neutralizing and detonating anti-tank and anti-personnel mines.
---
---