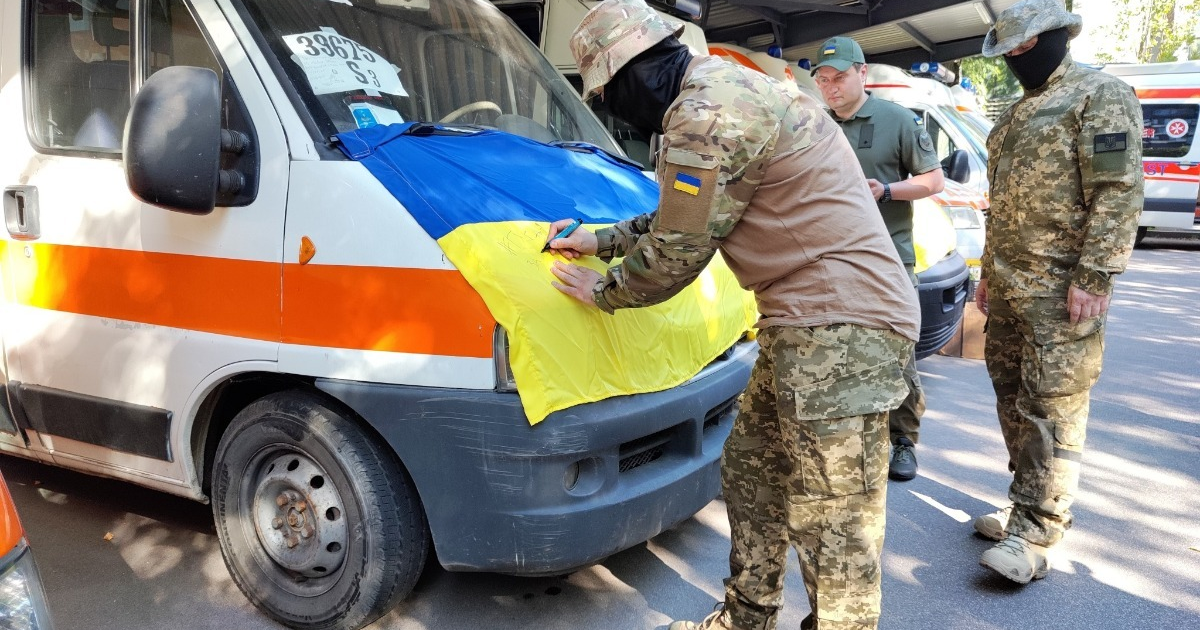 Help from Metinvest
Each of the transferred vehicles has undergone a full technical inspection
Since the beginning of the full-scale invasion of the Russian Federation, the Metinvest Group has transferred almost a million liters of fuel and 312 vehicles of various types and purposes to the units of the Armed Forces of Ukraine (AFU). It is stated in the Metinvest.Media's message.
Each of the more than 300 cars sent to the front underwent a full technical inspection and required maintenance at the company's expense.
The mobility of the country's defenders is increasing within the framework of the military initiative «Steel Front» of Rinat Akhmetov. Vehicles are of great importance on the battlefield – they are used to strengthen positions, provide units, and gain advantages in mobility.
At the beginning of the full-scale invasion, the defenders were given special-purpose vehicles from the company's enterprises – trucks, bulldozers, excavators for erecting fortifications and building defensive structures.
Subsequently, Metinvest within the framework of Rinat Akhmetov's «Steel Front» initiative organized the delivery of cars from abroad – pickup trucks, all-wheel drive jeeps and minibuses were mainly purchased and sent to the front line. They are needed in all areas of the front to deliver ammunition and personnel, evacuate the wounded, transport cargo, carry out redeployment and carry out raids behind enemy lines.
The company also provided ambulances for military medics of the Ministry of Defense of Ukraine – 20 specialized vehicles were purchased in Europe.
At the same time, Metinvest Group supplies fuel for the needs of the Armed Forces and the territorial defense forces. Currently, almost a million liters of gasoline and diesel fuel have been allocated to the defenders for refueling cars and military equipment. This especially supported the military in the spring, when there was a shortage of fuel on the market. In addition, fuel is systematically sent to Avdiivka communities for the needs of critical infrastructure services.
"This war is built on mobility and the ability to outrun the enemy. That is why we also provide the military with technological drones and thermal imagers. And while the defenders defend the independence of our country on the front lines, Metinvest is their reliable support in the approach of Ukraine's victory," noted Yuriy Ryzhenkov, CEO of the Metinvest group.
As GMK Center reported earlier, during the 10 months of the war, the Metinvest Group directed more than UAH 2.8 billion to strengthen the country's defense capabilities, support employees and civilians. As part of the military initiative «Steel Front» of Rinat Akhmetov, UAH 1.5 billion from the total amount was directed to the needs of the army, the company also established a systematic supply of necessary items to the front. The country's defenders received 25,000 helmets and 150,000 body armors from the company.
---
---