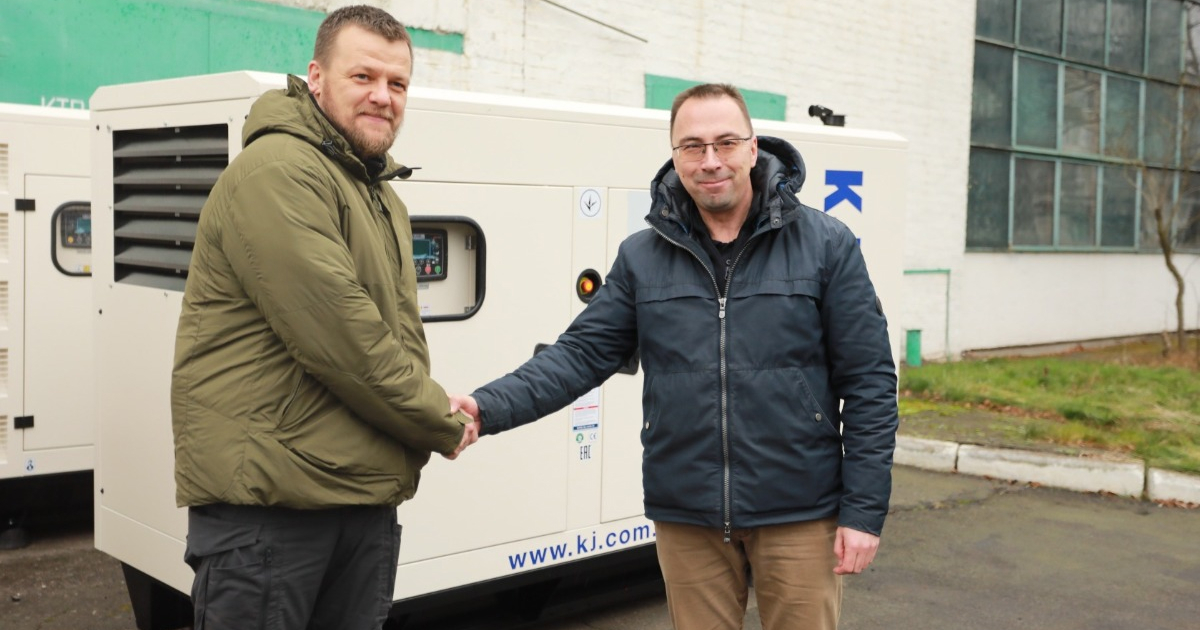 Metinvest Generators
In a few weeks, the provided generators will be installed in large boiler houses that provide heat to the residents of Pokrovsk
Metinvest Group handed over 5 modern diesel power plants to the Pokrovsk community, designed to support uninterrupted operation of boiler houses during power outages. The total cost of the generators was UAH 5 million. This is stated in the press release of Metinvest.Media.
"Since the first days of the war, Metinvest has launched a powerful humanitarian front, within which it supplies the communities of Donetsk region with food kits, modern medical equipment, medicines, protective structures for military personnel, sets of overalls and stoves," the message says.
Despite the extremely high demand for all kinds of generators, which during the war became strategic devices, the company found foreign suppliers and quickly solved this problem.
"Five generators for the Pokrovsk community were purchased at the expense of Metinvest Pokrovskvugillia with the participation of the Pokrovsk Platform of Joint Actions public organization. Four of them have already been delivered to Pokrovsk. This is the next stage of the system assistance provided by the company to communities of presence," said the CEO of Metinvest Pokrovskugillia, Andriy Akulich.
In a few weeks, the provided generators will be installed in large boiler houses that provide heat to the residents of Pokrovsk. A material reserve in the form of diesel fuel has also been prepared for their work.
As GMK Center reported earlier, during the 10 months of the war, the Metinvest Group allocated more than UAH 2.8 billion to strengthen the country's defense capabilities, support employees and civilians.
Metinvest is one of the largest suppliers of ammunition for the army among private Ukrainian businesses. The country's defenders received 25,000 helmets and 150,000 body armors from the company, most of which are produced in Ukraine. In addition, the army received:
about 1.7 thousand thermal imagers;
1 thousand drones;
315 cars, including ambulances;
1 million liters of fuel for vehicles;
more than 31,000 hemostatic tourniquets and first-aid kits;
medical equipment, medicines and consumables.
---
---