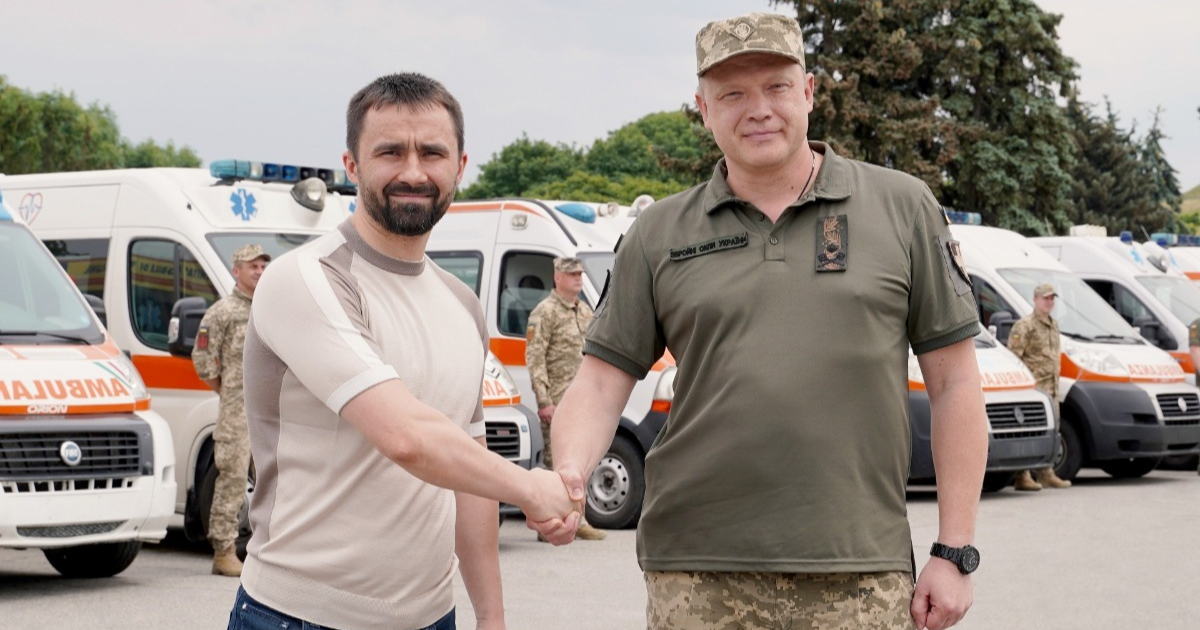 Ambulances for AFU
The cars were assembled for more than a month, all of them were delivered from Italy
Metinvest Group, through Rinat Akhmetov's «Steel Front» military initiative, handed over 30 ambulances worth approximately UAH 18 million to the medics of the Armed Forces of Ukraine (AFU). It is stated in the message of Metinvest.Media.
The cost of one car is €10-15 thousand without delivery and repairs. To race cars from Europe, transporters from Poland are involved. In the future, volunteers will deliver the ambulances to Ukraine, repair them, and then go to Kyiv for further transfer.
According to Oleksandr Vodoviz, head of the CEO's project office of the Metinvest Group, these cars were assembled for more than a month. Currently, before the offensive, it is important to provide ambulances. All cars are from Italy.
«There are our Ukrainian doctors who live in Italy. We turned to them. They help us find these cars. They check them, look at them, communicate with hospitals. We followed the path that it is better to buy 10-15 used cars than one new one. You have to wait a few months for a new car, but we can take a used one right away,» says Oleksandr Vodoviz.
At service stations, all fluids are replaced in cars, and defects in the chassis and engine are eliminated. An ambulance is being technically improved to the point of being able to withstand extreme operation under fire. There are also places for oxygen and electricity in the car, some of them can act as independent generators.
These cars are necessary for the evacuation of wounded servicemen.
«Timely evacuation will make it possible to provide timely medical assistance and save the lives of servicemen. All cars will be handed over to the medical services of military units, military hospitals, which perform their assigned tasks in the areas of hostilities. I would like to express my gratitude to the representatives of Metinvest for the assistance provided in the form of these sanitary vehicles,» said the representative of the AFU Medical Service.
This is not the first supply of ambulance from Metinvest. In 2022, the company already handed over cars for civilians and military. Among them, through Rinat Akhmetov's «Steel Front» military initiative, 20 specialized vehicles were sent to the Main Intelligence Directorate of the Ukrainian Ministry of Defense. In total, during the full-scale war, the group handed over almost 100 ambulances.
As GMK Center reported earlier, since the beginning of the full-scale invasion of the Russian Federation, Metinvest Group directed UAH 3.7 billion to help the state and its citizens, more than UAH 2 billion of which are for the needs of the army through Rinat Akhmetov's «Steel Front» military initiative.
---
---