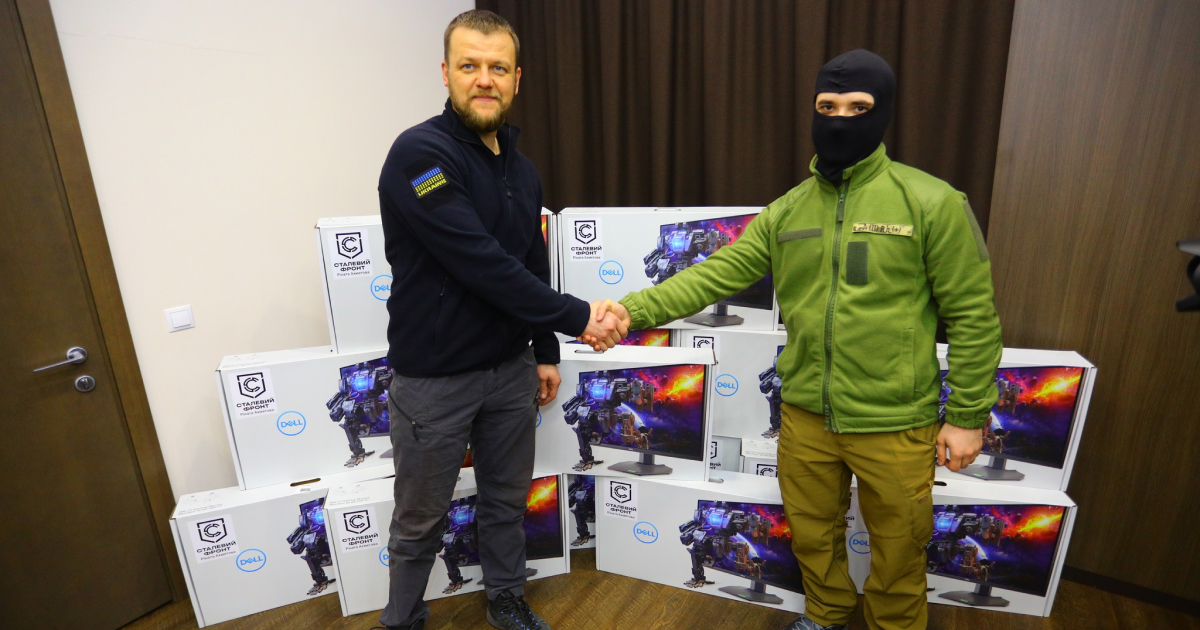 Monitors for the Armed Forces
They will display digital maps of the current situation on the front lines for a clear picture of the situation on the battlefield
Metinvest Group purchased and handed over 17 large-format monitors for the needs of the Armed Forces of Ukraine (AFU). This is stated in the press release on the company's Facebook page.
"Modern technologies help the Armed Forces defeat the occupiers. And Metinvest does everything to ensure that our defenders have the necessary equipment. Recently, the company purchased and handed over 17 wide-format monitors to the army," the message says.
Digital maps of the current situation on the front line will be displayed on the monitors, giving the defenders a clear idea of ​​the tactical and operational situation on the battlefield.
"The equipment will be very useful for military personnel working with the Delta situational awareness system. So the enemies will have no chance to hide from the watchful eye of our defenders," the company summarizes.
As GMK Center reported earlier, since February 24, 2022, Metinvest Group has allocated more than UAH 3.1 billion to help the country, more than UAH 1.6 billion of which is for the needs of the army within the framework of Rinat Akhmetov's Steel Front military initiative.
During the year of the war, Metinvest became one of the largest private donors of the Ukrainian army. The defenders of the country received 25,000 helmets and more than 150,000 body armors from the company. Every tenth body armor in the army was produced or purchased by the company.
In addition, Metinvest in 2022 transferred UAH 20.5 billion in taxes and fees to the budgets of all levels in Ukraine. In addition, the company plans to gradually increase power of Minings to at least 30% of the pre-war level and focus mainly on the production of iron ore pellets.
---
---