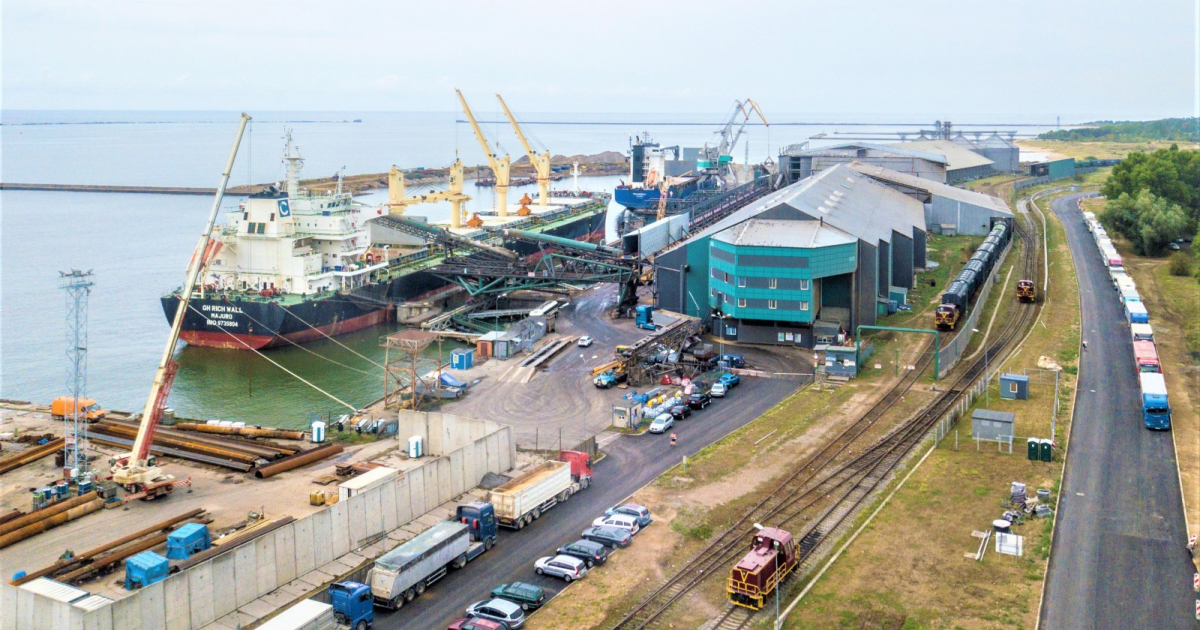 Liepaja port
During the year, port officials increased the transshipment of iron and steel cargo by 4.8 times
In 2022, the Liepaja seaport (Latvia) increased the transshipment of iron and manganese ores by 11.5 times compared to 2021 – up to 58.7 thousand tons. This is evidenced by the data published on the port's website.
Transshipment of other metals last year in the port of Latvia decreased by 43.3% compared to 2021 – to 9.5 thousand tons. Processing of ferrous metals amounted to 3 thousand tons (-20% y/y), non-ferrous metals – 129.1 thousand tons (+100% y/y), iron alloys – 17.8 thousand tons (+ 100% y/y). In total, in 12 months of 2022, porters of the Liepaja port processed 218.1 thousand tons of iron and steel cargo, which is 4.8 times more compared to the previous year.
The total cargo turnover of the Liepaja port in 2022 was 7.61 million tons. This is 7.8% more than in 2021. Grain and cereal products were processed the most – 3.12 million tons (+11.1% y/y). Building materials are in the second place – 780 thousand tons (+0.4% y/y), and wood pellets are in the third place – (-32.2% y/y).
The processing of dry bulk cargo for the year increased by 8.2% compared to 2021 – up to 5.11 million tons, general cargo – by 22%, to 2.2 million tons, and liquid cargoes – decreased by 41.7%, to 318.2 thousand tons.
The Liepaja port is one of the three largest ports in Latvia, located on the coast of the Baltic Sea. In 2021, the Liepaja port processed 5.1 thousand tons of iron and manganese ores, while in 2020 it did not handle these products. In general, porters handled 6.6 million tons of cargo during the year, which is 6.4% less than in 2020.
As GMK Center reported earlier, the Port of Riga (Latvia) in 2022 increased transshipment of iron ore by 16.8% compared to the same period in 2021 – up to 954.6 thousand tons. Transshipment of scrap metal, steel products and ferroalloys in the port of Riga for 12 months last year amounted to 516.6 thousand tons, which is 28.7% less compared to 2021.
---
---