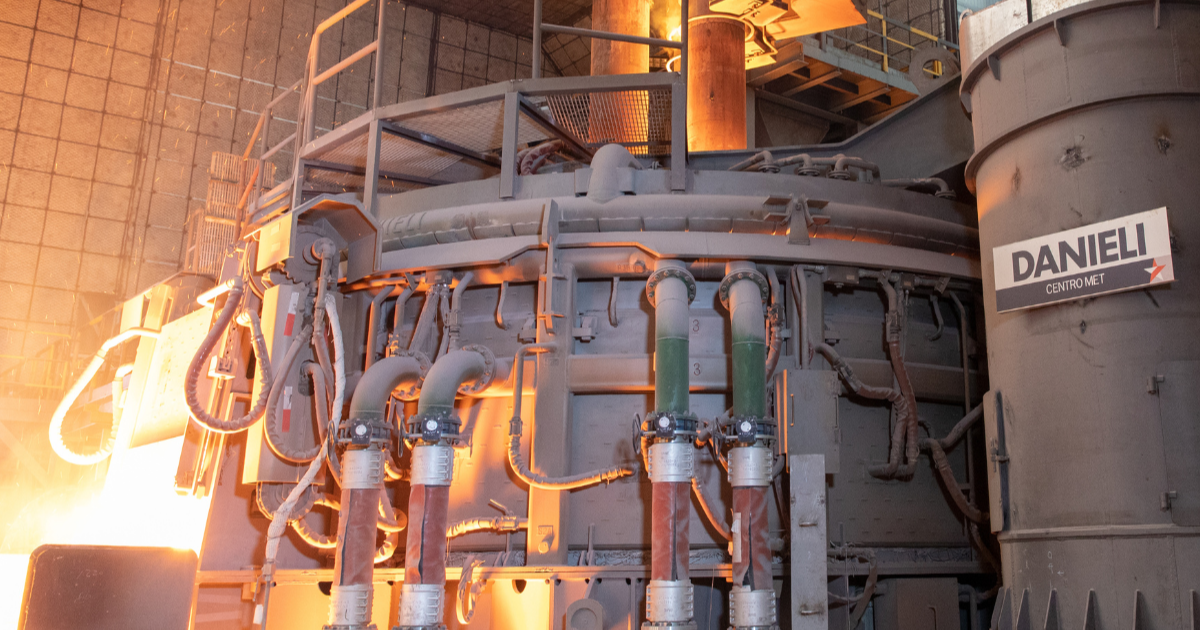 EAF
The company is also planning a direct reduction plant with a capacity of 1.8 Mt
British industrial and steel company Liberty Steel, a member of the GFG Alliance, announced the signing of a contract with Italy's Danieli to supply a 160-tonne low-carbon electric arc furnace (EAF) for a plant in Wayalle (Australia). It is stated in a GFG Alliance's post.
The new EAF will increase production capacity from 1 million tons to more than 1.5 million tons per year. Initially, the electric arc furnace will be filled with scrap and other ferrous materials from GFG subsidiary Simec Mining and local scrap metal suppliers. This is expected to provide a 90% reduction in direct carbon emissions by 2025 compared to traditional blast furnace production.
The construction of the furnace is planned to be completed in 2025 with the replacement of the existing coke and blast furnaces.
Liberty Steel also plans to build a 1.8mt direct reduction plant (DRP) at Wayalla that can process local magnetite ore to produce direct reduction iron (DRI). DRP will initially use a mixture of natural gas and green hydrogen, and then switch entirely to hydrogen as it becomes available at scale. Low carbon DRI can be fed into the electric arc furnace along with scrap, producing high quality steel for Australian infrastructure projects and growing global demand.
Liberty Steel is phasing out coal-based steel production at its facility in Australia.
These developments are important steps in Whyalla's CN30 plan, which is at the heart of Liberty's global decarbonization strategy. The goal is to increase the production of magnetite to 15 million tons per year to turn into 10 million tons of DRI per year for export and the production of green steel in the country.
As GMK Center reported earlier, Liberty Steel UK in January 2023 announced intentions to focus on the production of high-margin products and suspend the production of unprofitable, with partial release of idle personnel. The company plans to focus on the production of high-value alloy steel at the Specialty Steel UK (SSUK) plants in Rotherham, Stocksbridge and Brinsworth. The products will be supplied to the strategic aerospace, energy and engineering industries.
---
---