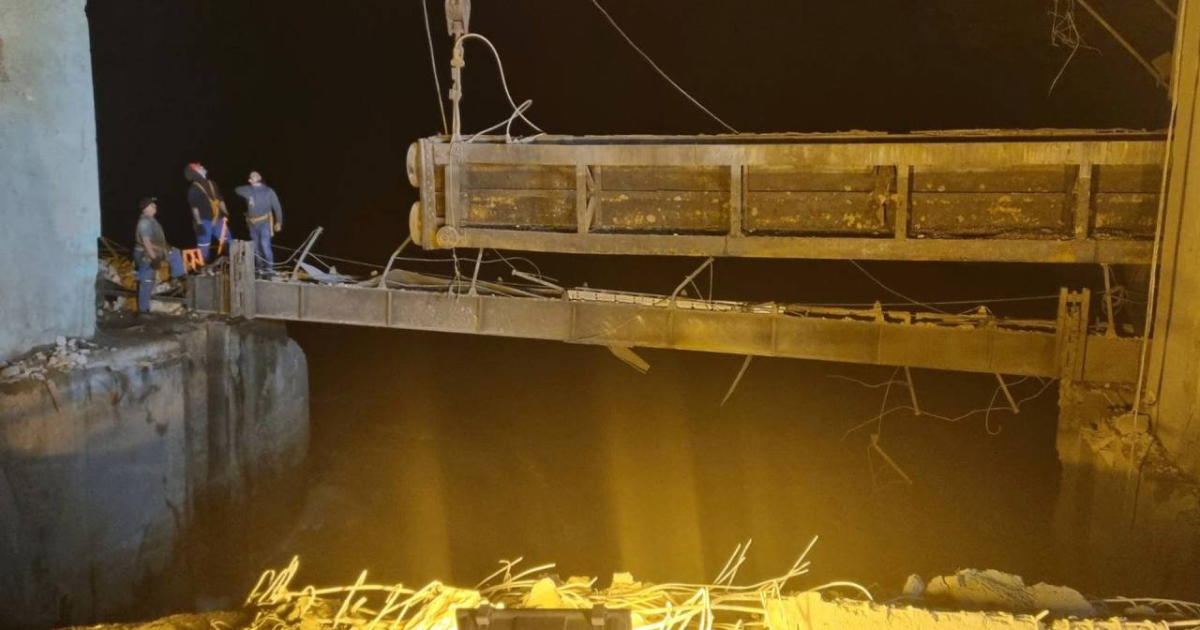 (c) t.me/dnipropetrovskaODA
On September 14, 2022, Russia launched a massive missile attack on Kryvyi Rih, damaging the dam of the reservoir
On the evening of September 14, Russia launched a massive missile attack on Kryvyi Rih, hitting critical and transport infrastructure facilities. The dam of the Karachuny reservoir near the city was seriously damaged.
As the head of Dnipropetrovsk military administration Valentyn Reznichenko reports, the Russians struck with Kynzhal and Iskander missiles. As a result of the attack, the water level in different sections of the Ingulets river rose from 1 m to almost 2 m.
Minings and industrial enterprises of Kryvyi Rih were not injured as a result of the destruction at the Karachuny reservoir.
At the Kryvyi Rih enterprises of the Metinvest group, the press service explained for GMK Center, the situation as of the morning of September 15 is stable, there are no risks for production and economic activity.
The damage to the dam did not affect the enterprises located in the northern and central parts of the city (Northern, Central minings, Kryvyi Rih Machining and Repair Plant (KMRP). On-duty groups are working at the Ingulets mining, measuring the water level in the Ingulets river every hour. Metinvest's enterprises are helping to strengthen the coastline with crushed stone, the machinery of the plants is working to eliminate flooding in Kryvyi Rih.
According to the GMK Center, the company Rudomine has no threat to their company due to damage to the dam, as the Southern quarry is located far from the place of water spillage. The press service of Sukha Balka noted that they were not affected by the rocket attack – the mine is located in the northern part of the city.
The situation in the city due to the Russian attack also did not affect the work of ArcelorMittal Kryvyi Rih, GMK Center was told in the press service.
According to the deputy head of the President's Office Kyrylo Tymoshenko, in order to lower the water level, it was necessary to blow up part of the hydrotechnical structures downstream. It was possible to install the first shunt gate, after which a 4-6 cm decrease in the water level was recorded in all areas. After the installation of the second gate, the water level decreased by 40 cm (as of 10 am).
"We are working on full localization of the leak. The situation is under control and the problem will be resolved in the near future," he noted.
As GMK Center reported earlier, a large share of the Ukrainian mining and metals complex' enterprises is concentrated in Kryvyi Rih: steel plant ArcelorMittal Kryvyi Rih, Kryvyi Rih Iron Ore Plant (KZHRK); Northern, Central, Ingulets, Southern minings, mining company Rudomine and Sukha Balka mine.
As GMK Center reported before, since the beginning of the war, Metinvest has allocated UAH 20 million to support internally displaced persons in Kryvyi Rih. These funds were used to purchase food, arrange shelters, implement training programs and work with psychologists.
---
---