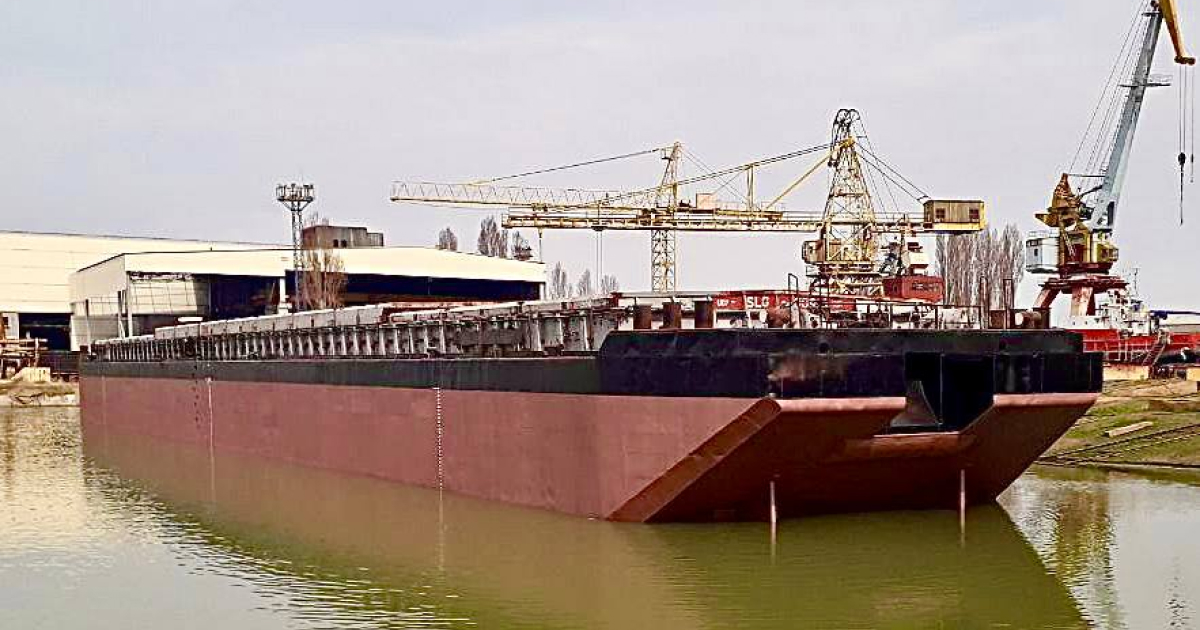 KSSP
Shipbuilders used about 105-140 tons of steel to repair barges
Kiliya Shipbuilding and Shiprepair plant (KSSP), which is a part of Ukrainian Danube Shipping Company (UDP), has overhauled seven barges with full painting since the beginning of 2023. This is stated in the press release on the UDP Telegram channel.
"Since the beginning of the year, Kiliya SSP has switched to major repairs of barges with full painting of the hull. This significantly increases their service life and guarantees that they pass the inspection of port surveillance services," the company notes.
Barges SLG-009, SLG-007, C-406, C-408 have already been repaired and painted. Barges C-445, SlG-008 are still in process. Each of the barges underwent a full repair cycle, which takes an average of 45 days. About 105-140 tons of steel were used to repair ship hulls.
"Full body painting provides longer and better protection against steel corrosion. If, on average, during the repair of a barge, the replacement of steel is about 15-20 tons, then in the future this figure should decrease to 3-4 tons," the report says.
Thanks to the completed works, the company increases the life of the barge without raising the slip, reduces the idle time of the fleet, reduces the risk of emergency repairs and the volume of work and materials during the subsequent overhaul.
As GMK Center reported earlier, in 2022, Kiliya SSP repaired more than 36 units of the fleet. In January-September, UDP invested more than UAH 75 million in ship repair, and in the third quarter – more than UAH 45 million. This is twice as much as in 2021.
Also, the UDP has increased the carrying capacity of the fleet by 3 times since the beginning of the war. As part of the fleet repair program, more than 150 fleet units underwent repairs in 6 months, 35 barges, which had been idle for a long time, were put into operation.
---
---