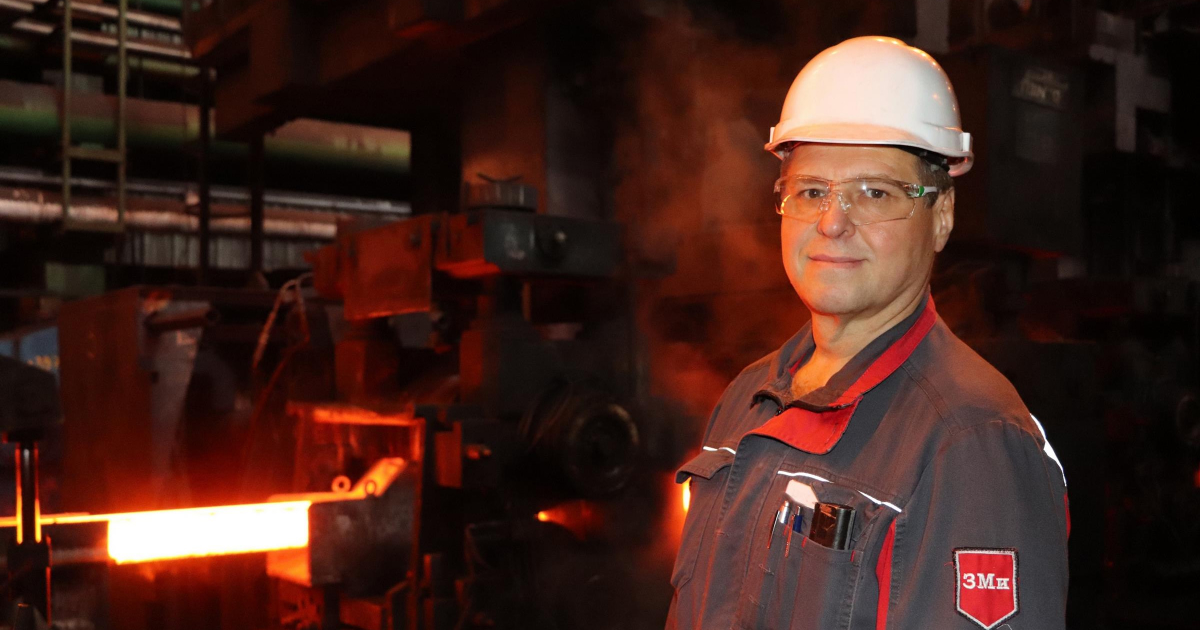 (c) metinvest.media
In July, at mill 400/200, steelmakers conducted experimental rolling of circles with a diameter of 22, 24 and 26 mm
Kametstal set up the production of round bars for mechanical engineering and blacksmithing. This is reported by Metinvest on its Facebook page.
In July, steelamkers conducted trial rolling of round bars with a diameter of 22, 24 and 26 mm at the 400/200 mill.
"The development of profiles took place in conditions of limited resources – both technical and time. Therefore, the specialists have calculated all the options in advance: which equipment can be used to the maximum, how to change the calibration. As a result, they had a great rolling," reports the plant.
The first 200 tons of steel products have already been shipped to the consumer. Now the company is waiting for feedback.
"We started developing a new type of round profile with a minimum diameter of 22 mm, then assessed the situation and then round bars with a diameter of 24 and 26 mm. After that, an inspection was organized at the departments of technical control site to understand the quality of the received product surfaces. We conducted the experimental rolling perfectly, the waste was almost minimal, and the result was maximum. Development of new types of products means that we look to the future and try to always be ready for changes in the situation in steel industry. This is our contribution to the work of the enterprise, to the economy of Ukraine, to our victory," noted Oleksandr Oliynyk, head of the mill's rolling shop.
AS GMK Center reported earlier, Kametstal had laucnched the production of a new type of product at the tubular billet department – the MP-4 shaped profile, which was previously manufactured at Azovstal.
In addition, in March Kametstal broadened the range of rolled steel with the higher market demand, and set up the production of grinding balls 80 mm across. Further this rolled steel will be transferred to the Northern Mining and Processing Plant, the Central Mining and Processing Plant, and the Ingulets Mining and Processing Plant.
---
---