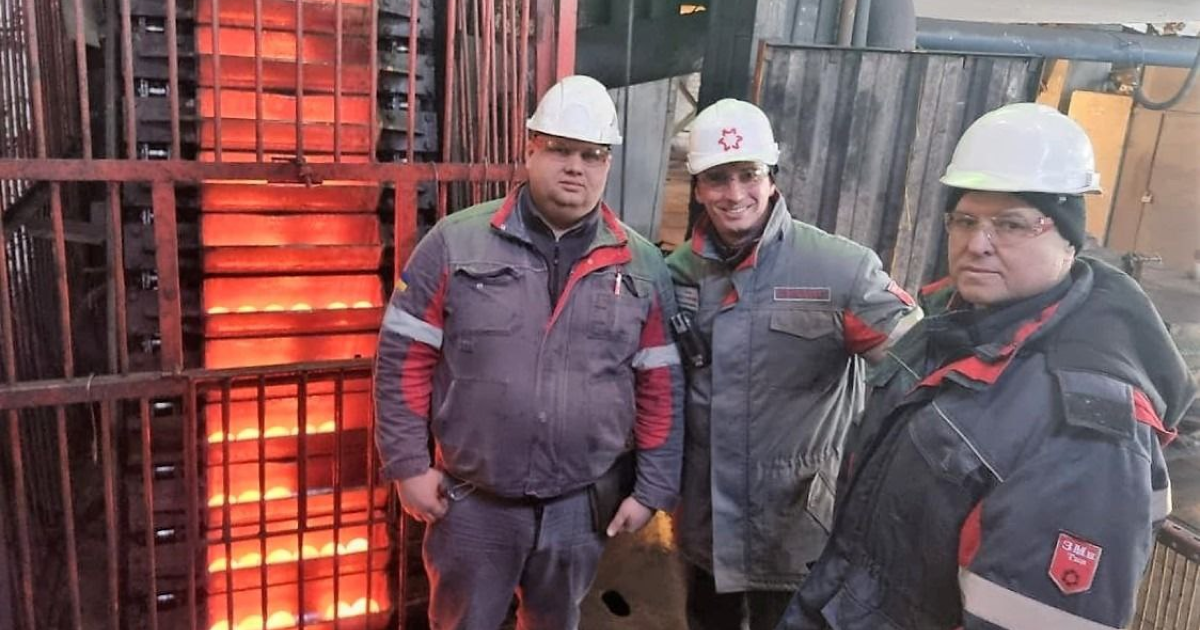 The plant launched the production of grinding balls 80 mm across for the Northern GOK, the Central GOK, the Ingulets GOK
Metallurgical plant "Kametstal" (formerly Dnipro Metallurgical Plant, DMK) set up production of the new rolled steel type in March. It was reported by the press service of the plant in the Telegram.
Plant broadened the range of rolled steel with the higher market demand, set up the production of grinding balls 80 mm across.
Further this rolled steel will be transferred to the Northern Mining and Processing Plant, the Central Mining and Processing Plant, and the Ingulets Mining and Processing Plant.
"The current task of roller opertors – is the maximum production of grinding balls 80 mm across. Last year specialists mastered the production of this type of product, and today we produce it in larger volumes, because the number of orders were transferred from Azovstal to Kametstal. I sincerely thank all the employees of ball mill, and all plant employees, who work steadily in difficult times, producing high-quality products", commented Dmitry Lippa, General Director of Kametstal.
As is reported in February Kametstal produced 286.8 thousand tons of agglomerate, 168.1 thousand tons of pig iron, 180.4 thousand tons of steel, 70.2 thousand tons of rolled steel. The joint production of finished metal products consisted 170.9 thousand tons.
The Metinvest Group earlier changed the name of Dnipro Metallurgical Plant to Kametstal, which integral property complex was preciously acquired by the Group's Dniprovskyi Coke Plant.
Dnipro Metallurgical Plant is a full cicle metallurgical enterprise. It produces semi-finished products (including hollow billets for the oil country tubular goods production, rolled steel, and shape steel rolled stock.
As GMK Center reported in 2021 the plant reduced the production of the rolled steel by 5.1% y-o-y to 2.43 million tons. DMK decreased the steel production by 5.2% to 2.44 million tons. The pig iron output was down by 3.3.% to 2.3 million tons with agglomerate output down by 9.1% to 3.7 million tons. of
---
---