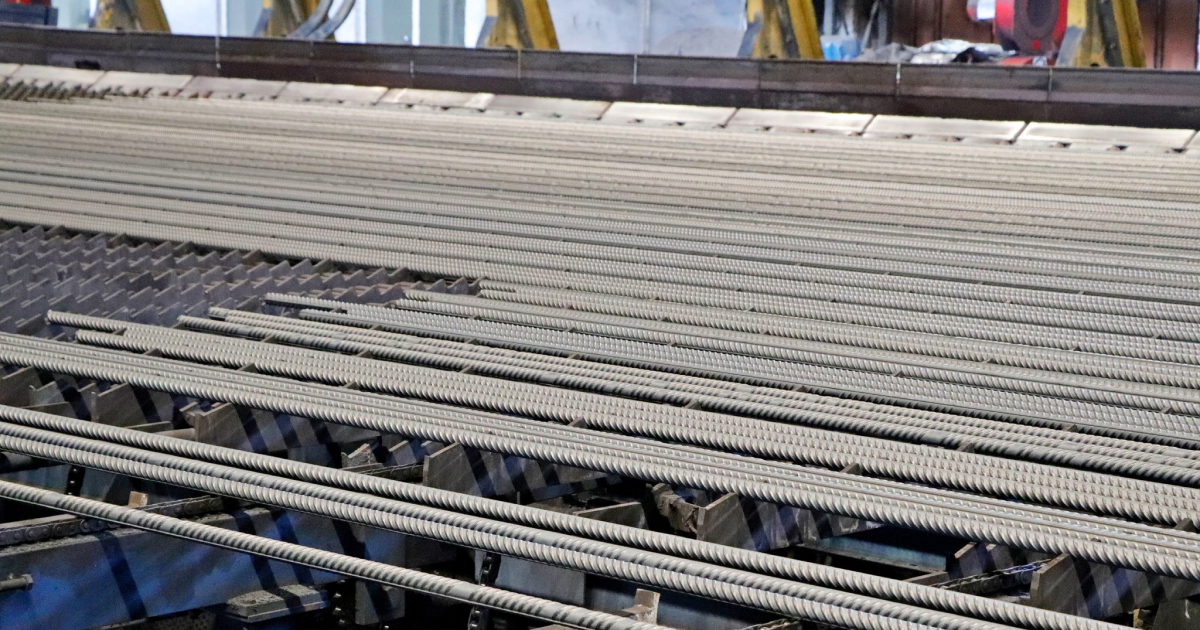 Kametstal
The first 770 tons of rolled rebar are ready for shipment to domestic customers
Kametstal Iron and Steel Works has set up the production of rebar with a diameter of 36 mm, which is widely used in construction, in particular, during the construction of high-rise buildings and the restoration of destroyed bridges. This is stated in the plant's press release on the Facebook page.
«Rolled production specialists, together with technical management and calibration bureau specialists, calculated the technological parameters for obtaining high-quality products according to the requirements of the state standard. The company's internal material and technical resources were used, in particular, the new modern HiLINE stand, which was recently installed at the rolling mill, was successfully used for the adjustment of the rolling rebar,» the message reads.
The first batch of rebar profile was released at the state of 400/200. The new rebar has already passed mechanical tests, the results of which confirmed its compliance with the requirements of the state standard. The first 770 tons of rolled rebar are ready for shipment to domestic customers.
«The development of new types of rolled steel is an important condition for the reconstruction of Ukraine, in which the enterprises of the Metinvest Group will take an active part. The expansion of the range of high-quality and competitive products is aimed at increasing the efficiency of the plant's work. Rolling companies do not stand still, they continue to expand the line of products in demand on the market. This is their contribution to the joint team result of the plant's work,» the company summarizes.
Rebar №36 currently has the largest diameter among the corresponding profiles produced by the 400/200 mill.
As GMK Center reported earlier, in April 2023, Kametstal expanded the assortment of steel products with grinding balls with a diameter of 100 mm. The new rolling products are intended for grinding iron ore in layer mills, the main consumers are the mining and processing plants of Ukraine.
In March 2023, plant resumed shipment of blast furnace granulated slag to domestic and European consumers. In a month, it was planned to ship almost 10.5 thousand tons or 150 railcars of granulated slag to Europe, and 100 railcars – to Ukrainian consumers.
---
---