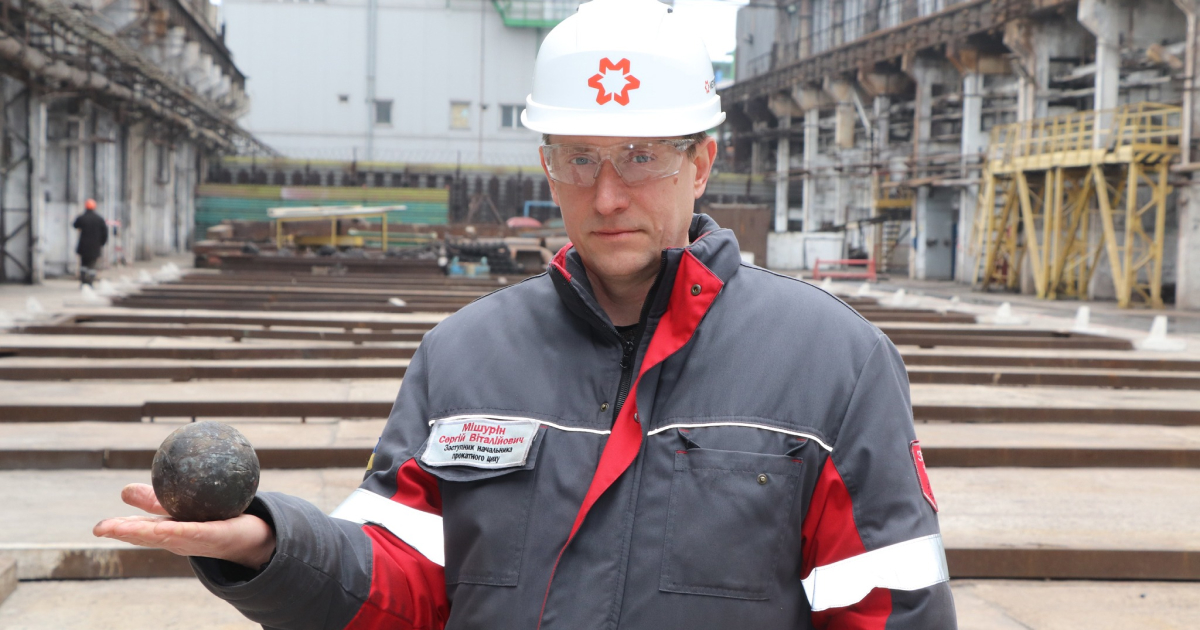 Kametstal
In March, the first batch of 100 balls was produced at the balls rolling mills
Kametstal Iron and Steel Works expanded the range of steel products with 100 mm diameter grinding balls. This is stated in the company's press release on the Facebook page.
In March, the first batch of 100 balls, which are necessary for the stable operation of mining and processing plants, was produced at the ball rolling mill site. The new rolling products, intended for crushing iron ore in layer mills, meet the requirements of the state standards of Ukraine.
"Until recently, the largest balls, the production of which is technically possible on the rolling equipment of Kametstal, were 80 mm –the production of them began over a year ago. Specialists of services and divisions of the plant, and first of all, the rolling shop, worked on the task of mastering a new type of product, 100-mm balls," the message says.
The reroller companies modernized the equipment according to their own drawings. Work was carried out on calibration, preparation of optimal sizes of rolling rolls, taking into account the technical capabilities of the rolling mill.
Special attention was paid to the optimization of the heating mode of the workpiece in the furnaces in order to reduce the load on the working equipment.
"The development of grinding balls of such a large diameter is the success of rolling mills, which we will continue to develop. This is the first of the new rolled types developed this year, we have other novelties in our plans. After all, even in difficult times, the company does not stand still, but continues to work and update the line of products that are in demand on the market. Expanding the assortment at Kametstal is an important step that allows us to unite around a common goal – the successful future of our enterprise," said the head of the rolling shop Oleksandr Oliynyk.
In April 2023, the rolling mills plan to ship almost 400 tons of grinding balls with a hundredth diameter to Ukrainian consumers.
In February the plant planned to produce 3.9 thousand tons of grinding balls on ball rolling mills. This year's first batch of balls with a diameter of 30 mm was sent to companies in Poland.
As GMK Center reported earlier, Kametstal in March 2023 resumed the shipment of granulated blast furnace slag to domestic and European consumers.  In a month, it was planned to ship almost 10.5 thousand tons or 150 wagons of granulated slag to Europe, and 100 wagons to Ukrainian consumers.
---
---