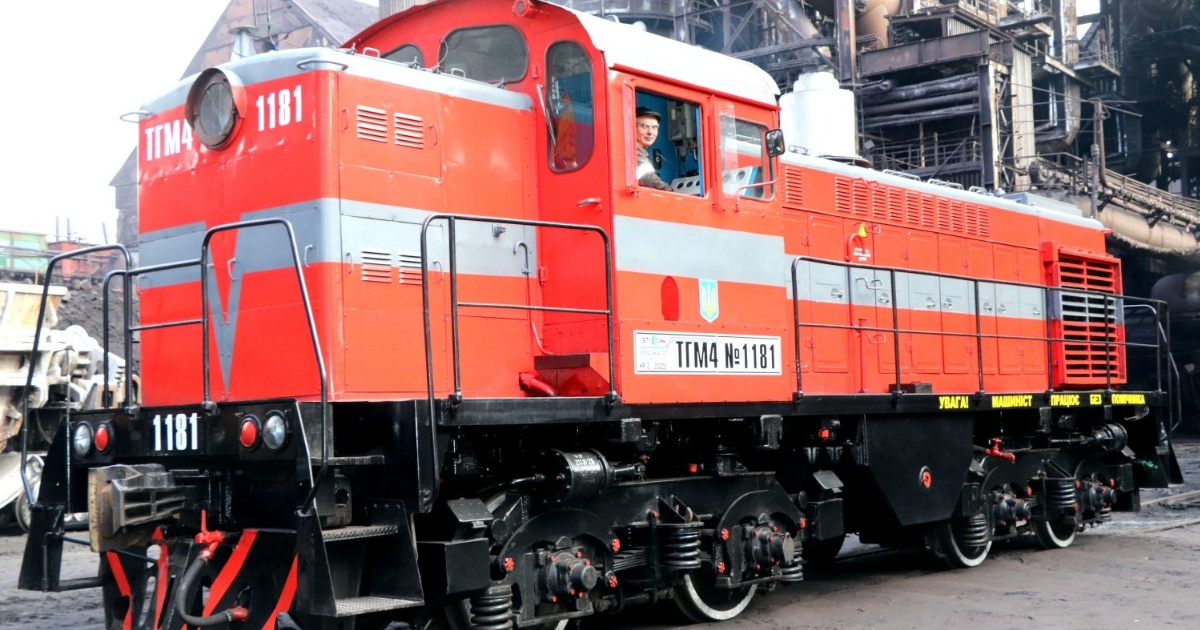 Kametstal's locomotive
Currently, both locomotives are working at Domenna station
Since the beginning of 2023, Kametstal Iron and Steel Works has returned to work two shunting diesel locomotives that underwent major repairs. It is stated in the Metinvest.Media's message.
TGM4 series locomotives №1181 and №1183, intended for shunting operations and technological transportation, returned to the enterprise. Currently, both are working at the Domenna station, primarily performing work on the installation of pig iron trucks and slag trucks under the blast furnaces, as well as transporting pig iron to the mixer department of the converter shop.
According to Oleksandr Nasteka, Deputy Head of the railway transport department for engineering, the repair specialists overhauled the diesel engine, the hydraulic transmission, completely replaced the electrical wiring, repaired the wheel pairs, re-mounted the wheels on the axle and re-bandaged them. Specialists also disassembled and overhauled the carts, replaced the gears in the hydromechanical gearboxes.
"Such a perfect repair extends the service life of the machines by another 6-7 years, maintaining their normal performance," Oleksandr Nasteka said.
Overhaul also made it possible to improve the working conditions of diesel locomotive crews.
The enterprise implements the locomotive restoration program of the Railway Transport Administration (RTA) – at the plant, in order to maintain the efficiency of the rolling stock, current repairs and maintenance are carried out by locksmiths and electricians of the RTA repair shop. However, in order to restore the motor resource of diesel locomotives, they periodically need overhaul. This work is performed by specialists at specialized enterprises, in particular at the Zaporizhzhia Locomotive Repair Plant, which is a partner of Kametstal railwaymen.
Currently, 31 locomotives are working at the enterprise to ensure production by technological railway transportation.
As GMK Center reported earlier, Kametstal Iron and Steel Works in cooperation with the YASNO Efficiency company provided its production units with 3 thousand LED lamps, thus reducing electricity consumption by 81%. The new lighting made it possible to reduce electricity consumption at the enterprise by 1.01 million kWh, or by 81% of the basic consumption of the lighting system of both divisions of the enterprise. Savings amount to about 4 million hryvnias per year.
---
---