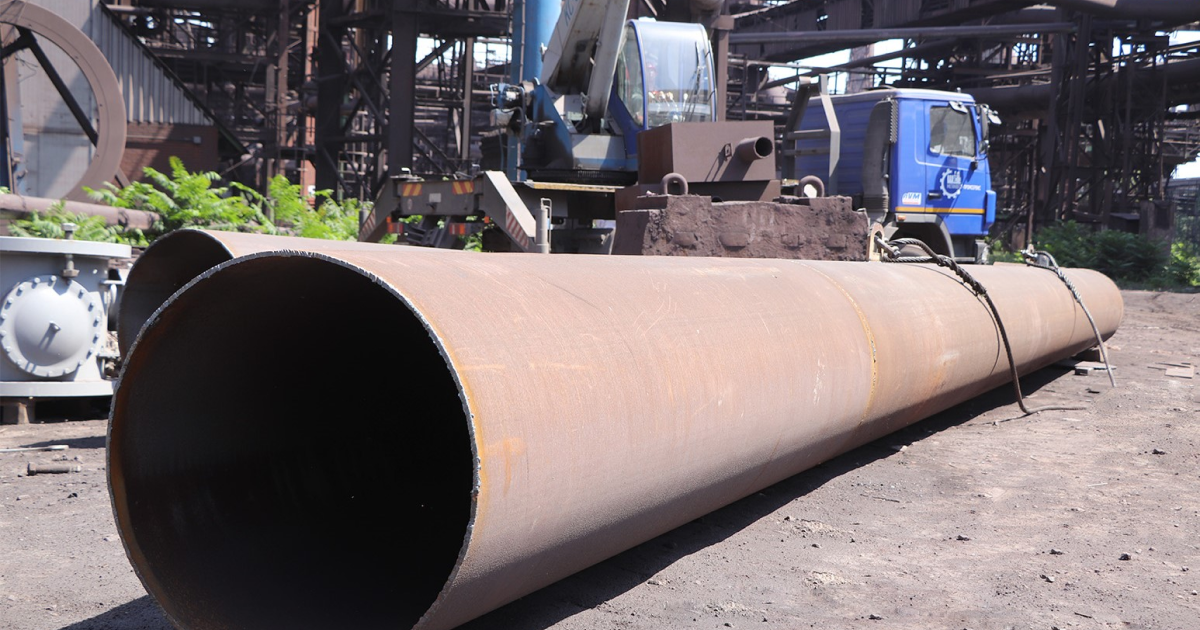 The main works are carried out in the area that provides technological cooling of blast furnace №1M with water
Kametstal Iron and Steel Works is restoring the high-pressure water pipe that supplies water for cooling blast furnaces. It is stated in the company's message on the Facebook page.
The main works are carried out on the section of the water pipeline, which provides water for technological cooling of the blast furnace №1M. Long-term operation of communications laid underground led to significant wear and tear of the pipes.
According to the head of the Kametstal water supply department Vyacheslav Grevtsev, the main goal of preventive repairs of communications is to provide uninterrupted water supply to technological processes on the main production equipment, in particular on blast furnaces.
Specialists of the water supply department of the enterprise made certain structural changes in the water supply scheme during the overhaul. In particular, it was decided to bring 20 meters of the water pipeline to the surface, where the pipes will be completely replaced. At the same time, old underground communications on this section will be excluded from the scheme. This decision will allow to avoid emergency situations and in the future to assess the state of communications as accurately as possible. Currently, repairmen are installing a support to support the above-ground section of the water pipeline, installing new pipes and new shut-off valves.
«The new approach to the capital repair of the DU 800 water pipeline provides an opportunity to further accelerate and improve the quality of the visual assessment of the condition of the pipeline and repair interventions. After all, the overall result of the enterprise depends on the stable operation of the equipment at each site,» said Vyacheslav Grevtsev.
As GMK Center reported earlier, Kametstal improves the quality of sinter ore to stabilize the operation of blast furnaces and increase the quality indicators of the produced pig iron. In 2022, the company's specialists managed to reduce the share of fractions smaller than 5 mm in the product from 12.2% to 10.2%. As of June 2023, this figure has already reached 9%. To achieve the result, the specialists of the sinter workshop applied new approaches to the preparation of raw materials – unloading, storage and averaging of batch materials.
---
---