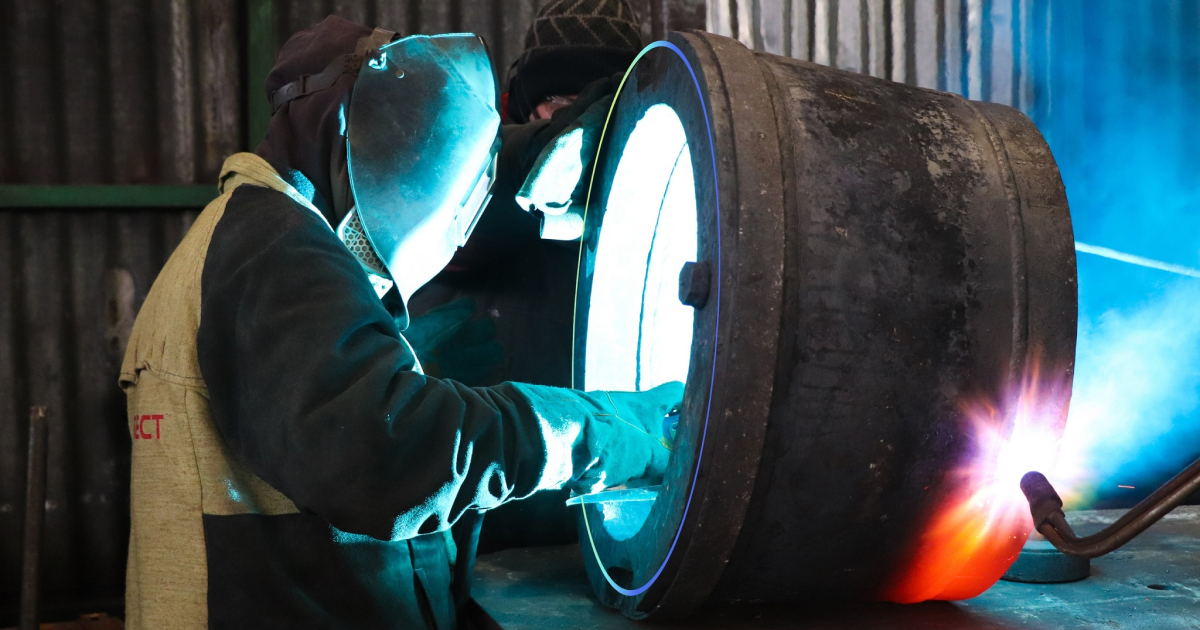 Specialists of the plant are restoring the nozzle refrigerators damaged by the blackout on November 23, 2022
Kametstal Iron and Steel Works is restoring blast furnace equipment, which was damaged as a result of an emergency shutdown of power supply on November 23, 2022, due to shelling of the Ukrainian energy infrastructure by the troops of the Russian Federation. This is stated in the press release on the company's Facebook page.
The company's specialists work almost 24/7 at the heat treatment and welding department, repairing nozzle coolers of the plant's blast furnaces.
Nozzle coolers are important equipment for a stable technological process, designed to cool hot blast nozzles in blast furnaces. As a result of a sharp restriction of energy supply, the pumps that supply cold water through these refrigerators were forced to be stopped. The extremely high temperature and the generated steam led to damage to the welding seams of the equipment.
Specialists determine the damage to the equipment and repair it – they drill the welding seam, cut out the old parts, carry out the necessary processing and weld it.
"An important stage is the hydraulic tests, or the so-called pressing of restored blast chillers. Its results confirm the quality of the performed repairs, after which the equipment is returned to the workshop for installation on blast furnaces, which must be put back into operation as soon as possible," the message says.
In total, to restore a stable technological process, it is necessary to repair 35 nozzle refrigerators. A significant part of the units has already been restored and returned to the blast furnace.
As GMK Center reported earlier, Kametstal on November 23, 2022, temporarily suspended production due to damage to the energy infrastructure of Ukraine as a result of massive shelling by Russian troops.
Also, steel enterprises of Ukraine are the largest consumers of electricity after population. In 2021, the industry accounted for 23% of electricity consumption in the country in 2021. The rest of the industry accounts for 18.6% of consumption.
As a result of repeated October rocket attacks, about 40% of the entire energy infrastructure of Ukraine was damaged – dozens of energy facilities in many regions of the country. This negatively affected the supply of energy resources of iron and steel companies and their work.
Due to the restrictions, the Pobuzhsky Ferronickel Plant was forced to suspend work. ArcelorMittal Kryvyi Rih also suspended steel smelting and production of rolled steel, Ferrexpo and other iron and steel  companies reduced the capacity as well.
---
---