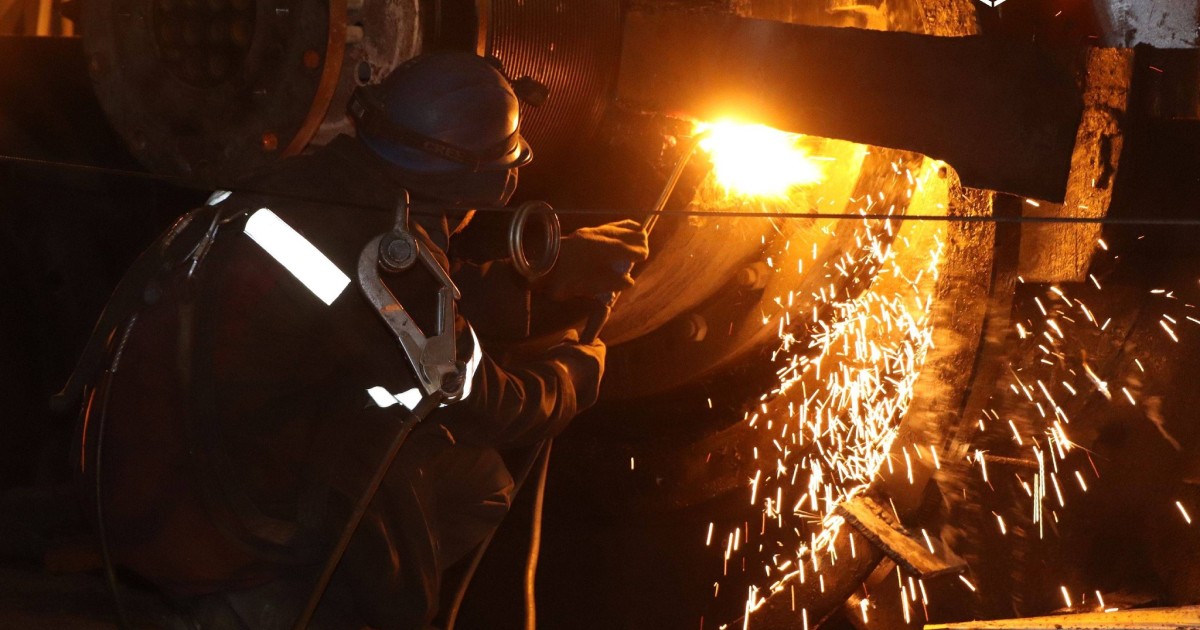 During the forced shutdown, Metinvest-Promservice specialists repaired units important for steel production
Kametstal Iron and Steel Works carried out major repairs of converter №2 and continuous casting machine №1 (CCM). This is stated in the company's press release on the Facebook page.
"At the plant, almost all of the steel produced in the converters is poured on machines for continuous casting of billets. Now the production workers are filling the technological pause with important repair works of the main and auxiliary equipment," the report says.
In cooperation with Metinvest-Promservice specialists, the main bearing of the converter was replaced, as well as its relining.
In parallel, work was carried out on continuous casting machine №1. During the active operation of the machine, part of the main elements of the hopper of the workpiece's cooling zone comes into contact with water, so it is subject to corrosion. During the repair, specialists replaced 12 tons of failed elements.
Updating the steel structures of the machine's cooling zone for continuous casting of billets will avoid failures and unexpected stops of the equipment, stabilize the operation of the steel casting unit.
As GMK Center reported earlier, Kametstal has successfully completed running tests of a new foundry crane in the converter shop. The unit is produced at the Novokramatorsky Mashinobudivny Zavod (NKMZ).
Also, a plant put into operation a screen for screening sinter ore in the sintering shop. Previously, the unit was located in the blast furnace shop of the plant, but in order to speed up technological operations, the screen was moved directly to the sintering shop.
---
---