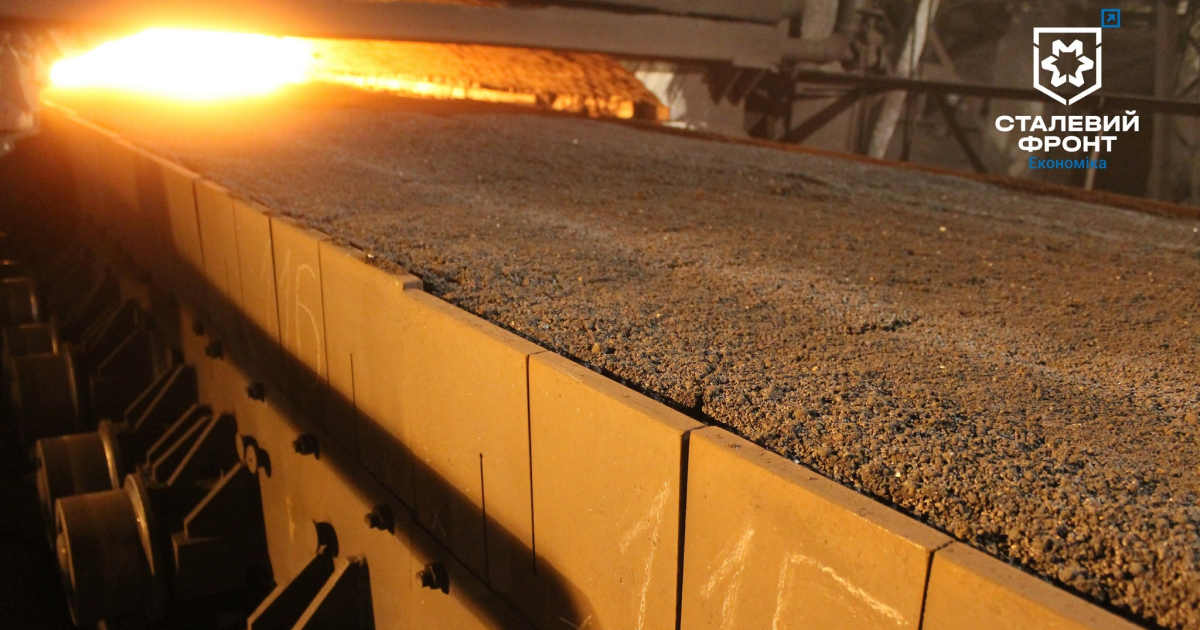 To speed up technological operations, the unit was moved from the blast furnace shop to the sintering shop
Kametstal Iron and Steel Works put into operation a screen for screening sinter ore in the sintering shop. The company's press service reports about it on the Facebook page.
Previously, the unit was located in the blast furnace shop of the plant, but in order to speed up technological operations, the screen was moved directly to the sintering shop.
"Convenient location of equipment at the production site saves a lot of time and effort of personnel for complex technological operations. Specialists can quickly determine the quality of the sinter ore before sending it to the bunkers of the blast furnaces. And in the event that the small fraction exceeds the set permissible values, immediately send it for processing," Kametstal notes.
The screen for screening sinter ore performs the function of screening the small fraction of material 0-5 mm. The increased content of such a fraction in the blast furnace charge can significantly reduce its gas permeability, which is a negative factor in the production process.
In addition, sinter ore specialists have changed the screening scheme to avoid undesired crushing of sinter ore. The quality characteristics of the charge affect the performance of the blast furnace and ensure a stable pig iron producing process.
As GMK Center reported earlier, Kametstal has successfully completed running tests of a new foundry crane in the converter shop. The unit is produced at the Novokramatorsky Mashinobudivny Zavod (NKMZ).
In addition, the plant performed overhaul of the primary gas refrigerator №5 in the workshop for capturing chemical products of coking.
---
---