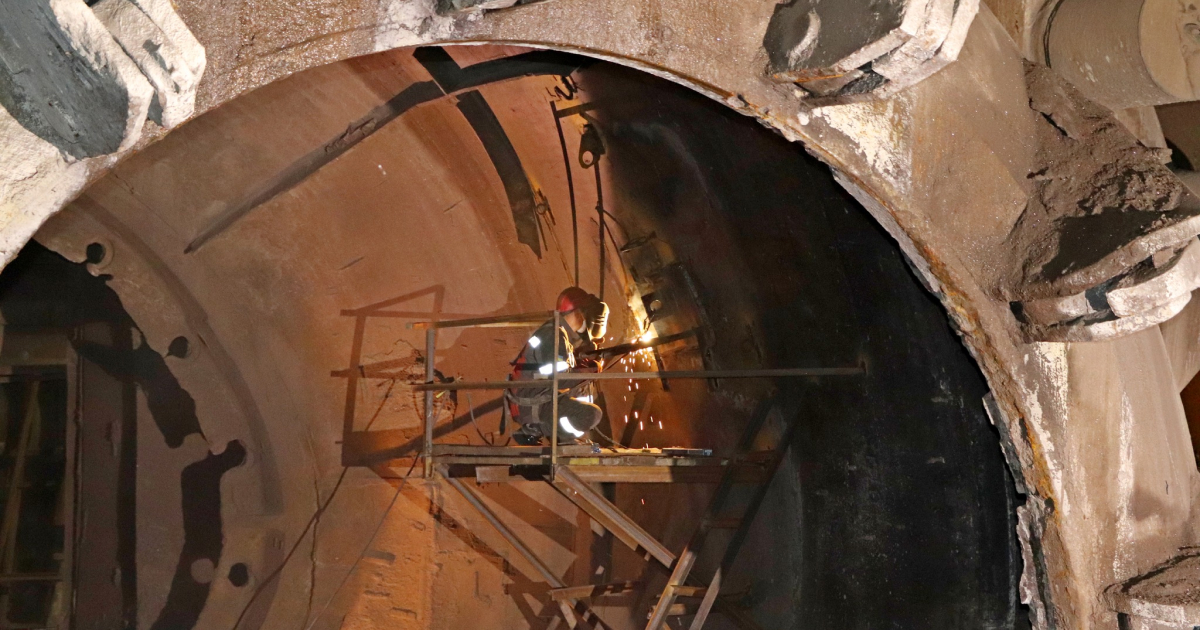 In the course of the works, it is planned to replace the lining, as well as to revise or replace important components of the unit
Kametstal Iron and Steel Works is carrying out current repairs of converter №2, which in terms of duration and volume of work is equivalent to capital repairs. This is stated in the company's press release.
«In September, Kametstal is carrying out two major repairs at the same time – the relining of the converter and the major repair of the blast furnace №1M, in order to maximally reduce the loss of production volumes due to technological downtime of the equipment,» the message says.
In the course of work on the unit, 830 tons of refractory lining will be replaced, which has withstood 3.7 thousand fuses, accordingly, its service life has been exhausted. Also, the steel structures of the converter housing are being repaired, the bulk materials supply tract is being inspected and repaired, the ropes on the oxygen supply machine are being replaced, and all of its components are being repaired and inspected.
Using the period of scheduled downtime, the steel car intended for transporting the ladle with liquid steel and the slag car for the removal of slag from the converter will be repaired. Specialists will replace and revise gearboxes and repair steel structures.
Current repair of the boiler-utilizer of converter gases will also be carried out. Worn pipelines will be replaced. The repairmen will also carry out the necessary maintenance of the caisson and the gas outlet.
«Thanks to the repair of converter №2, the reliability of its operation will increase and the service life will be extended. A positive point is that the work is being carried out in parallel with the overhaul of blast furnace №1M, which gives enough time to carry out a detailed inspection and high-quality repair of the main mechanical units of the converter,» the plant notes.
As GMK Center reported earlier, Kametstal stopped for major repairs of the second stage blast furnace №1M. During the works, it is also planned to overhaul air heater №6.
---
---