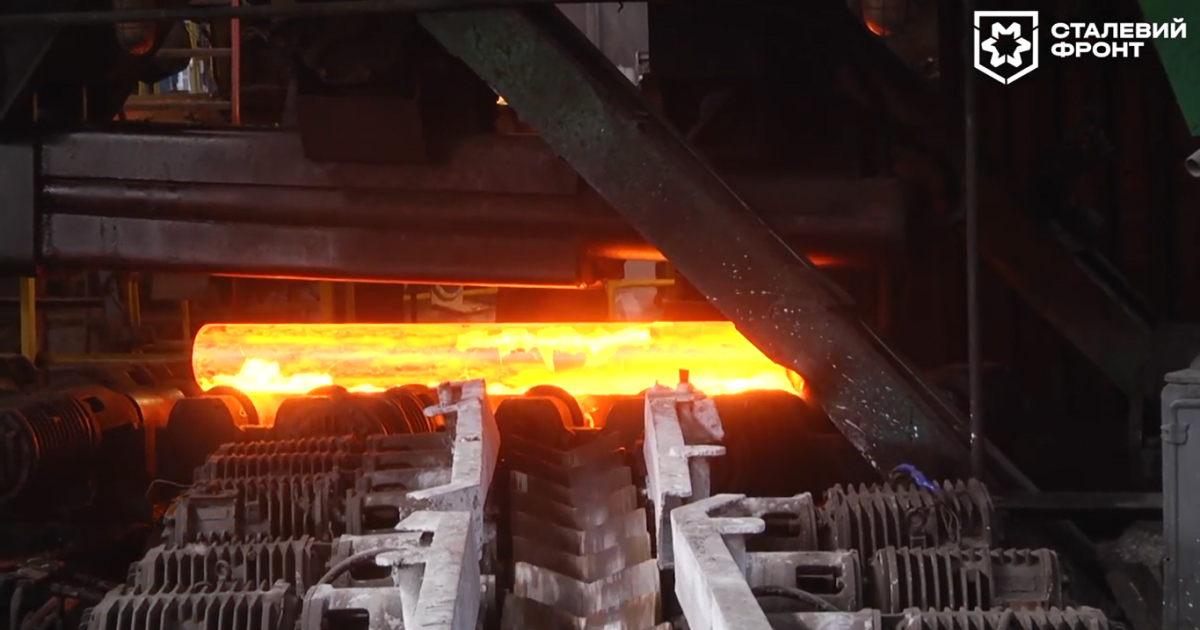 (с) facebook.com/kametstal
The unit was put into operation for the first time this year after receiving an order for axles for car builders
Iron&steel plant Kametstal in July put into operation axle-rolling mill, which was temporarily stopped. This is stated in press release of plant on the Facebook page.
Due to the destruction of the Azovstal steel plant, which supplied axle blanks to Kametstal, the plant had to suspend its axle rolling mill. After a long search for a supplier, the company agreed on the supply of axle metal with Interpipe.
The other day, Kametstal received an order for axles for railcar building enterprises in Ukraine. This is the first batch to be produced at the plant this year. Appropriate products are needed to restore the Ukrainian railway fleet.
"For the first time this year, we launched an axle rolling mill. This is another step towards the restoration of the country and the contribution of our enterprise to the development of its economy," commented the plant's CEO Dmytro Lippa.
The Kametstal axle rolling mill is the only mill in the world where axles are produced using the helical rolling method. Before the war, the plant's axles were supplied to customers from Ukraine, Europe, and North America.
As GMK Center reported earlier, Kametstal mastered the issue of a new type of product at the pipe procurement site – shaped profile MP-4, which was previously produced at Azovstal.
In addition, in March Kametstal expanded the range of rolled products , which today is in high demand on the market, in particular, has begun production of grinding balls with a diameter of 80 mm. Further, this rolled steel will be transferred to iron&steel plants Northern GOK, Central GOK and Ingulets GOK.
---
---