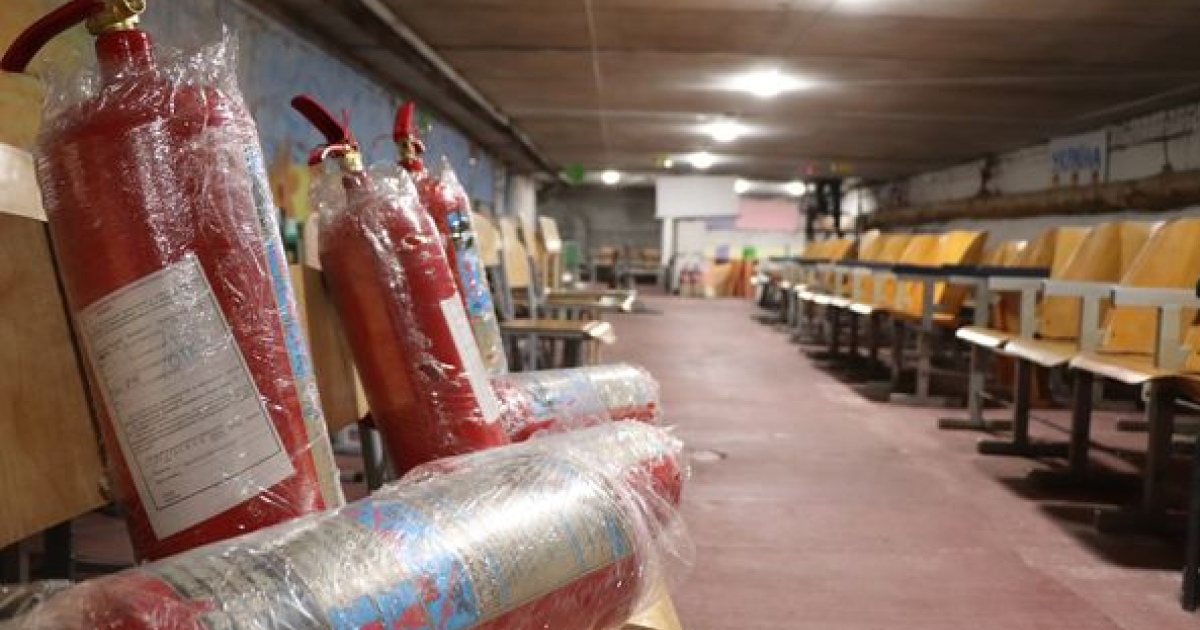 Tanks for technical water were delivered to the educational institution earlier
Kametstal Iron and Steel Works helped the city of Kamianske in equipping the shelter for schoolchildren and employees of the educational institution. The company handed over a batch of fire extinguishers to the local academic lyceum in October 2022. The company's message reports about it on the Facebook page.
Earlier, tanks for technical water, which are also necessary for fire safety, were delivered to the lyceum. In the conditions of almost daily terrorist attacks in Ukrainian cities by the Russian enemy, such assistance is important.
In Kamianske, the equipment of protective structures in the city's schools and the creation of comfortable conditions for the stay of students has been ongoing since the summer, when a decision to provide the opportunity for offline education to those who wish it was made. In this lyceum, almost half a thousand students chose this form of education – in two shifts.
Thanks to the efforts of the city authorities, ventilation and lighting were repaired in the shelter of the educational institution, the floor was renewed, and bathrooms were equipped. Parents and teachers arranged the stairs, the first aid station, decorated the walls with paintings. During an air raid, more than 400 schoolchildren and their teachers have the opportunity to stay in a safe school shelter. The Internet works here, so there is an opportunity to continue the educational process.
"From the very beginning of the war, Metinvest Group enterprises have been providing support to cities in defense and humanitarian issues, as well as in the organization of the residents' security," the message reads.
Due to a massive missile attack by the Russians on October 10, schools and other educational institutions of the country are currently transferred to online studying until October 14 inclusive.
As GMK Center reported earlier, since the beginning of the war, Kametstal Iron and Steel Works has equipped the protective structures of the enterprise with five diesel generators. In the event of a shutdown of external power networks, the units will be able to autonomously generate electricity for bomb shelters.
---
---