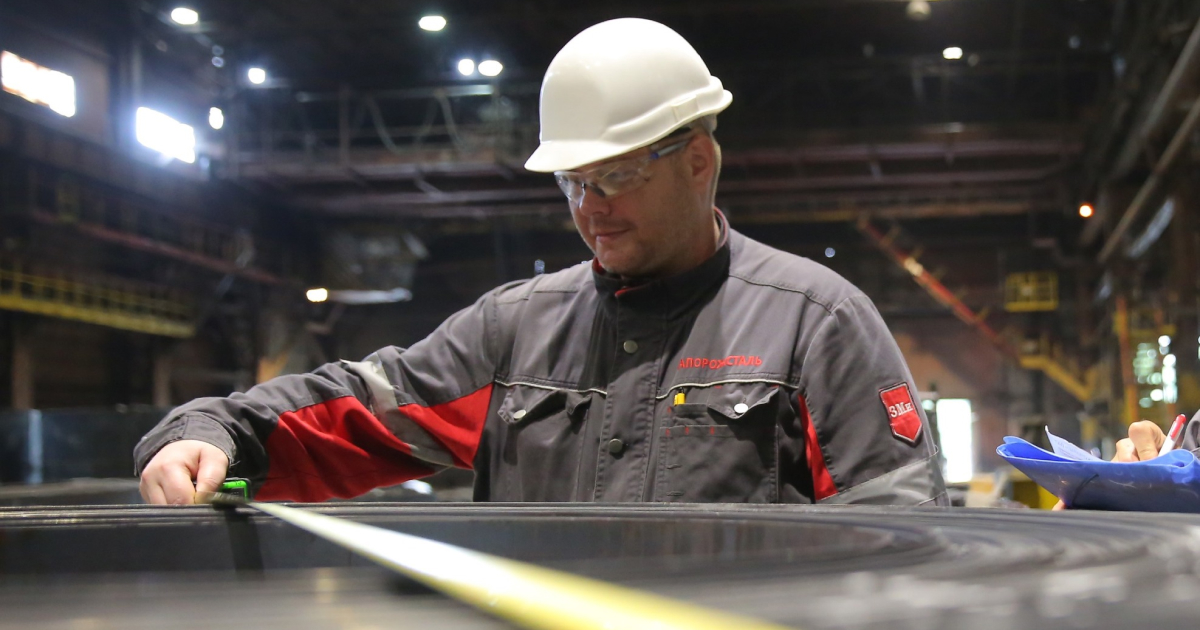 Since the beginning of the year, enterprises have set up the production of more than ten new types of products
Despite the war, steel enterprises of the Metinvest Group, Zaporizhstal and Kametstal, are expanding their product line. This is stated in press release on the company's website.
Since the beginning of the year, Kametstal has set up the production of ten new types of rolled products. Among them are circles with a diameter of 32, 34, 36 and 38 mm, needed in mechanical engineering, as well as the MP-4 shaped profile, which was previously produced at Azovstal. In addition, the enterprise resumed the production of railcar axles and liquid argon.
Zaporizhstal Iron and Steel Works is also expanding its range of products. The company's specialists have started the production of cold-rolled double mass coil without a weld intended mainly for the construction industry.
At the same time, due to the Russian aggression and occupation of Mariupol, the work of the Azovstal and Ilyich Iron and Steel Works were suspended. The Avdiiv Coke Chemical Plant (AKHZ) is also suspended. The enterprise is in conservation mode.
Iron ore mining at the Ingulets and Northern Minings has been stopped. The central Mining works without significant production pauses, but with reduced capacity.
Enterprises of the Pokrovsky coal group continue to mine and process coal.
"The company's top priority remains the life and health of employees who support production. In order to protect their lives, bomb shelters equipped for long-term stay of people have been installed at Metinvest enterprises. There is water, food and a sufficient supply of medicines in the shelters," the message says.
As GMK Center reported earlier, according to the CEO of Metinvest Group Yuriy Ryzhenkov, now the company's enterprises are operating at the level of 30-50% of the pre-war capacities due to logistical problems. Due to the blockade of the ports, the company is forced to deliver goods by land routes, and their capacities are either insufficient for significant deliveries or very expensive for some goods.
Previously 16 enterprises of the Metinvest Group, in particular, Azovstal and Ilyich Iron and Steel Works of Mariupol, filed lawsuits with the European Court of Human Rights (ECHR) against Russia for the damage caused by the Russian Federation to the property and ownership of the Group in Mariupol and other territories of Ukraine from 24 February. In addition, more than 10 Group companies will file similar lawsuits by the end of 2022.
---
---